People
Can anyone here please assist me in troubleshooting this AD replication between two domain controllers ?
There are two VM running as domain controllers:
PRODDC01-VM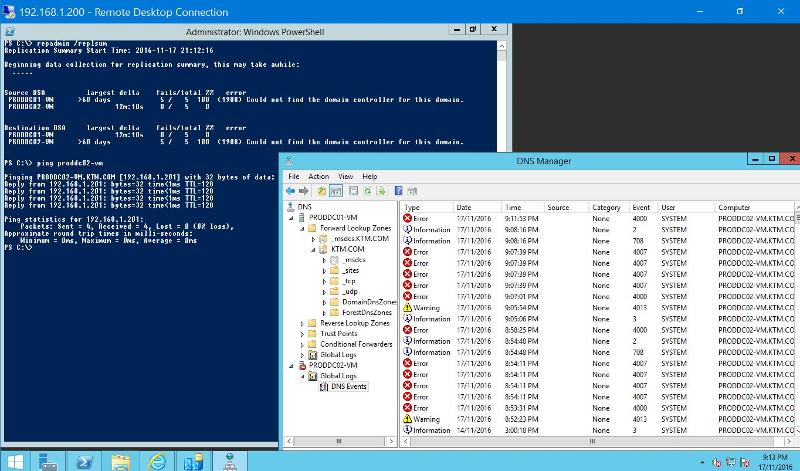 PRODDC02-VM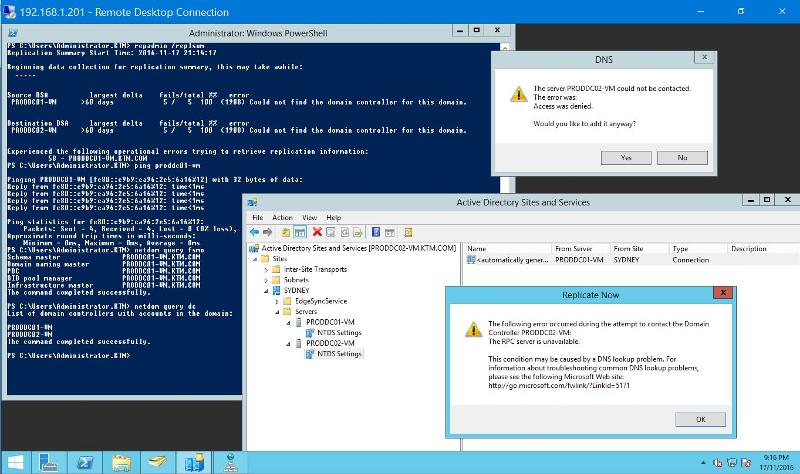 AD replication cannot be forced from PRODDC01-VM into PRODDC02-VM, and also I cannot open the DNS console in PRODDC02-VM.
So not sure what is happening here.