I am trying to connect an existing database to NetSqlAzMan (Console Root) but get an error showing that my SQLEXPRESS instance needs configuration for multi-user access.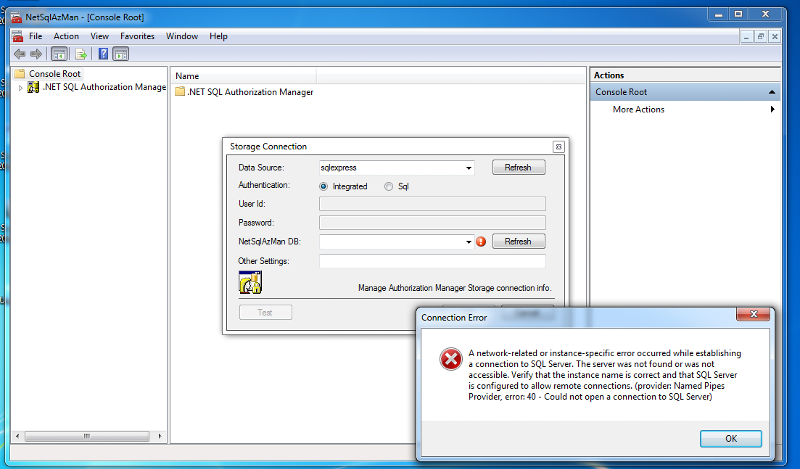 I ran the script which creates the database...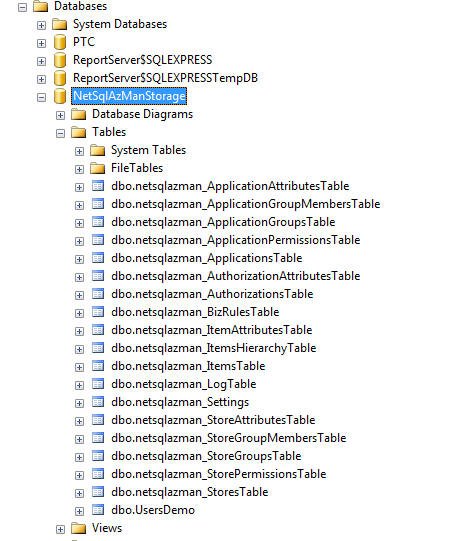 Do I need to change the configuration of the SQL instance?
Here are the instructions, which i have followed. Note the error in the first screen shot.
In order to use .NET Sql Authorization Manager, a NetSqlAzMan Storage DB must be created !
a) Open SQL Server Management Studio.
b) Create a Database with a name like 'NetSqlAzManStorage'.
c) Right click on Database created above and choose 'New Query'.
d) Load and execute script named 'NetSqlAzMan_SqlServer.sql
' from the installation folder.
The current SQL Server Network Configuration for SQLEXPRESS is
Shared Memory (Enabled)
Named Pipes (Disabled)
TCP/IP (Disabled)