Hi All,
Can anyone here please share and comments on my initial design of VMware vSphere best practice data network design on my below HP DL 380 G9 server with the total of 8x NIC ports ?
This is only for the data network (not storage iSCSI).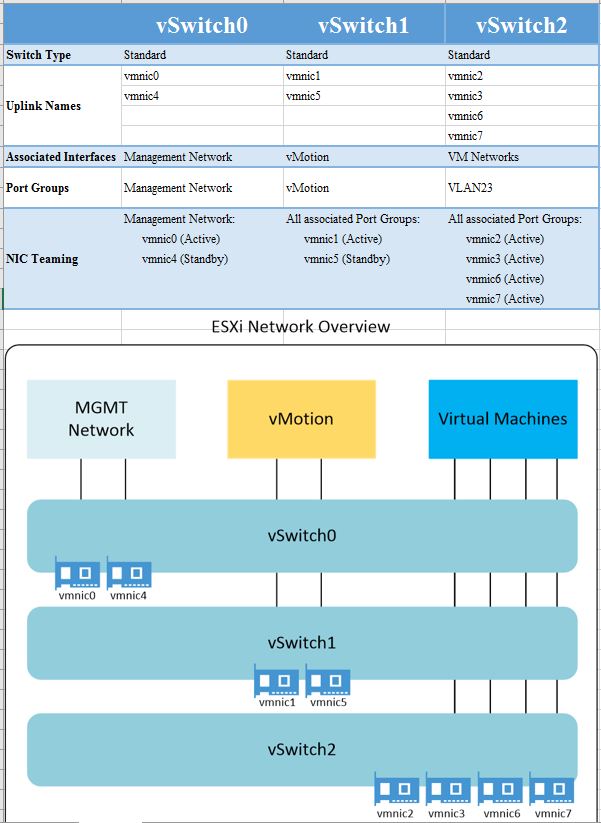 Is that design commonly used and according to the best practice for VMware network deployment ?
Which uplink ports should be configured with LACP or link aggregation in the Cisco 3850 Switch for maximum throughput ?