Syntax: HYPERLINK(link_location, [friendly_name])
Hello,
Is there a way to copy/paste a cell containing a hyperlink formula so that the new link destination (link_location) is relative rather than absolute?
For example, suppose you have an Excel workbook with the filename
TempA.xlsm
which contains a worksheet named
First
. The formula:
=HYPERLINK("[TempA.xlsm]First!B2",B2)
contains two references to Cell B2: one to specify the link destination and the other to define the friendly_name.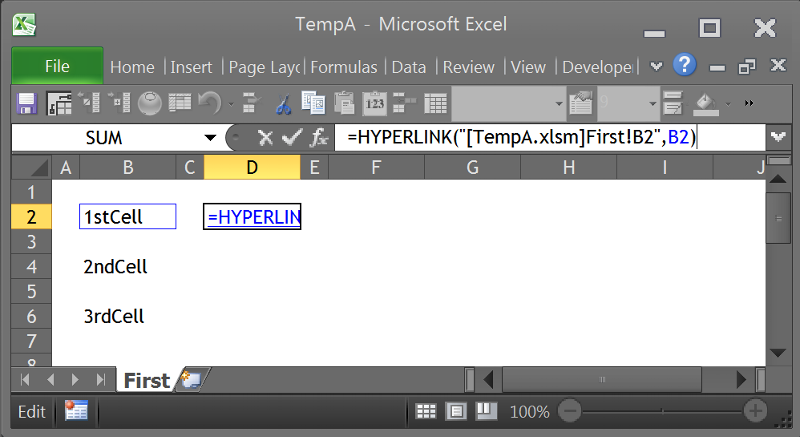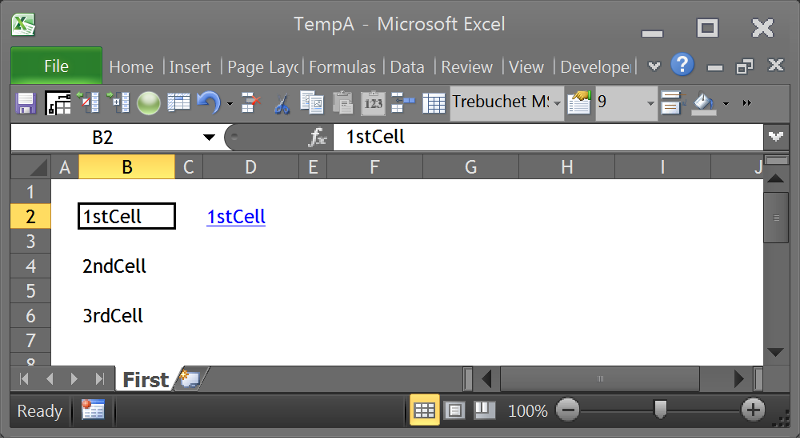 Because the second B2 reference is relative, copy/pasting this formula to other cells will result in different friendly_name's but retention of its original link_location to Cell B2.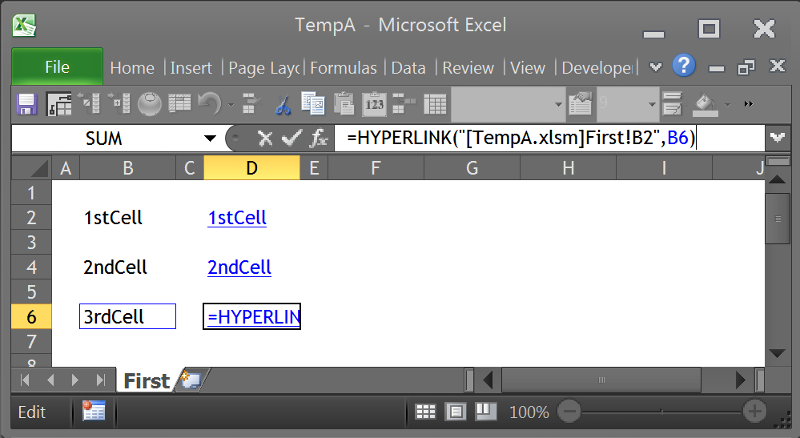 I'm wondering if there is a way to
make both cell references relative
so that pasting the formula to other cells will change the link_location in the same way the friendly_name changes.
Thanks