Hi All,
One of our SQL 2000 servers (running on Windows 2003) is running low on space. A couple of months ago I truncated the logs with assistance from experts-exchange
link
So I executed the code below again in Query Analyser on the server and got the following...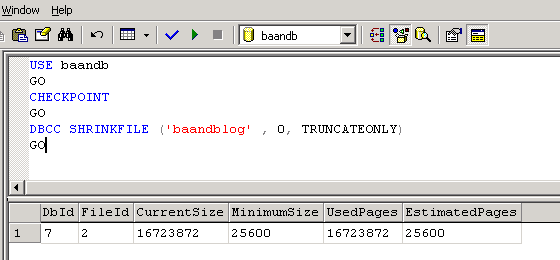 But the log file size hasn't changed. Any ideas what I've done wrong / differently?
Many thanks
D