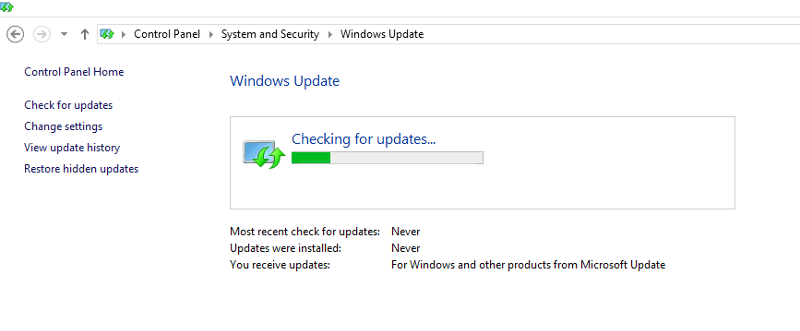 First EE question of 2017, although this issue, is from 2016!
I've been experimenting with an Intel Compute Stick (Windows 8.1 with Bing edition), got bored and found it, in a box again and thought I would spend the holidays looking at it again.
Anyway it fails to find any Windows 8.1 Updates.
I'm puzzled, so I thought I would ask EE Experts for any golden nuggets, to get Updates installed via WIndows Updates).
(otherwise I'll nuke it and install Windows 10, but would rather keep Intel original!)
I do not have a Windows 8.1 key for this device as it's OEM! SO If I re-installed Windows 8.1 I would have to provide a retail or KMS/MAC/volume Key.
Things I've tried
1. Waited 5 days..... just scans for updates.
2. Rebooted many times.
3. Ran Chkdsk
4. sfc /scannow
5. DISM.exe /Online /Cleanup-image /Restorehealth
6. Windows Update Diagnostics -
http://go.microsoft.com/?linkid=9830262
7. Reset the SoftwareDistribution Directory
8. There is activity in the WindowsUpdate.log
But still no updates....