Hello,
What math equation describes the number of possible window positions when dividing a computer screen (rectangle) using one, two, & three sections in one or both (horizontal & vertical) axes?
For example, one division obviously has 1 possibility: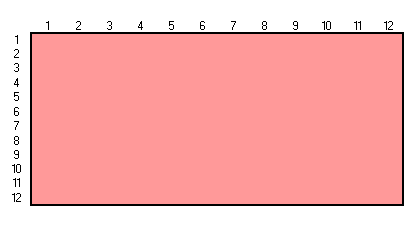 And it appears that with one or two divisions in each direction there are 4 + 2 + 2 = 8 possibilities: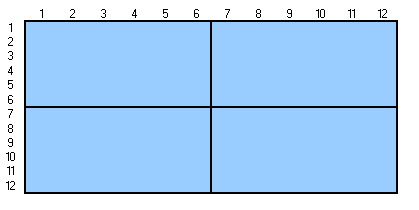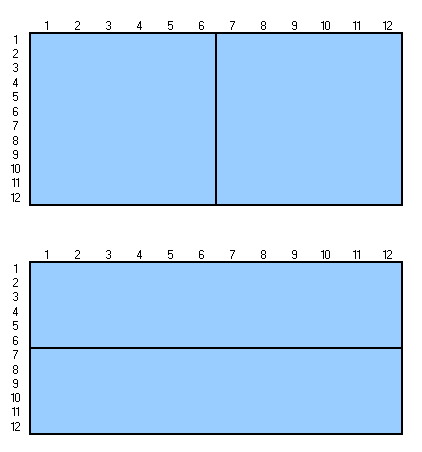 But what about with one, two, or three divisions? I initially counted 9 + 3 +3 + 4 + 12 = 31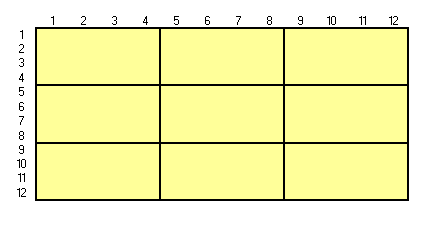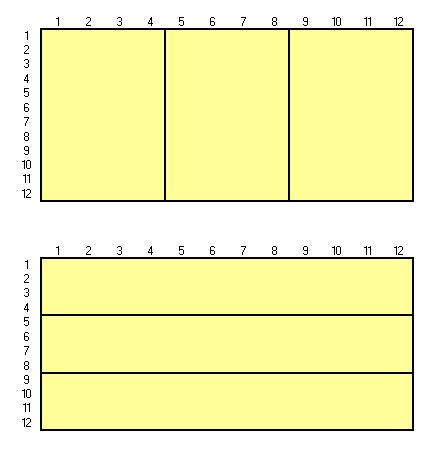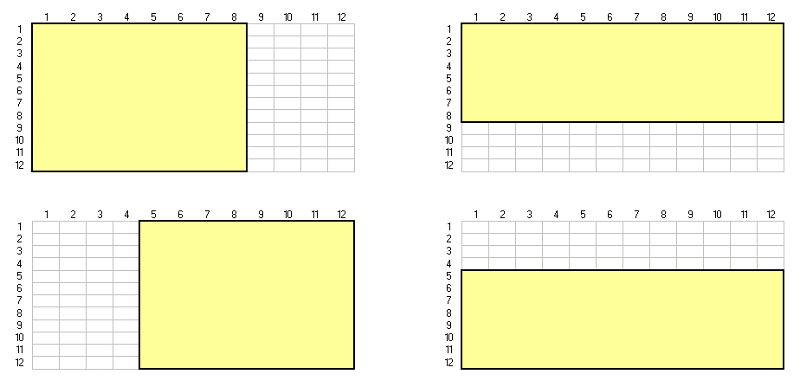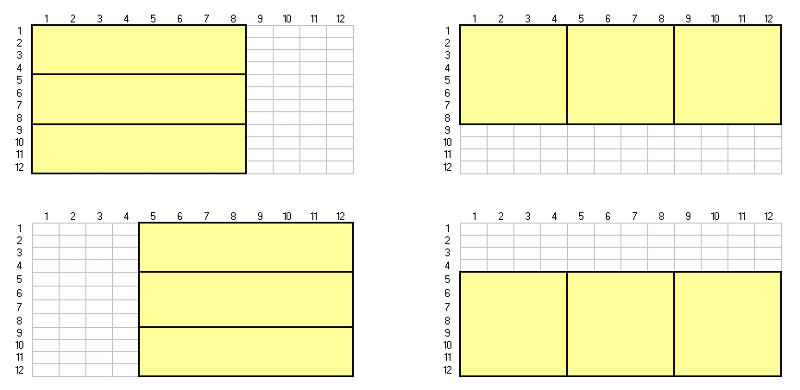 but then I realized I had forgotten the 2-3 combinations so that's 12 more (ie 31 + 12 = 43).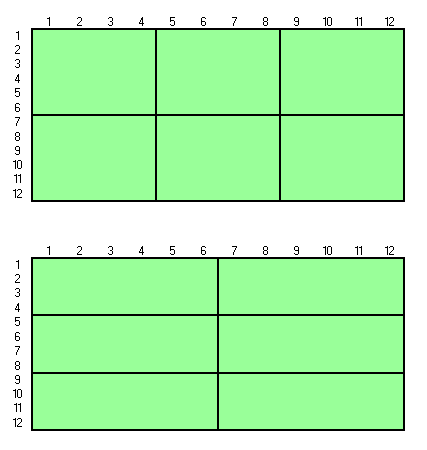 I suspect there may be others because 43 seems like a bit of an odd total. That's why it needs math!
And what about having up to four divisions? I didn't even try to start doing that graphically.
Thanks