Good Afternoon.
our IT team has changed the Office programs from 32bit of Excel to 64bit, now our finance department has a lot of files with macros in them, like around 598 of those files have codes that use the window API by using the Declare statement.
i would need to convert a bunch of 32bit API calls in these files to 64bit compliant calls while preserving 32bit compatibility as well.
i created the attached template. where i can put the directory, then file names and then two box for searching code and replacing it with code.
so, ideally , the code to loop through all files in the referred directory and its subfolders and if the files listed in Column C found then initiate search on those files by finding the codes listed in column D and replace them with code in column E.
i search the whole day and i could not find anything or any help on google or in any other forum, which brings me here to EE VBA gurus and i am hoping someone would be able to help me here.
thank you in advance.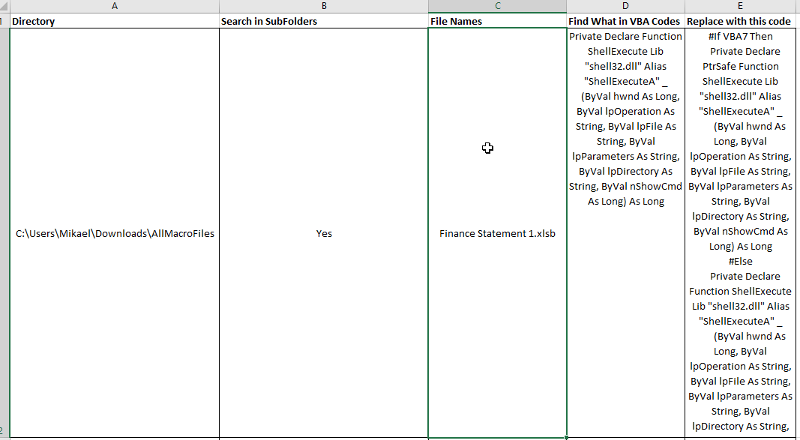 template.xlsb