I have a PC sending audio to an amp via a 3.5mm/phono cable. The amp then amps the audio and sends it to a subwoofer via normal speaker cable - and +
Works great.
I wanted to introduce a low pass filter after the amp, before the SW, and I've hooked it up as in the image below. Even though the filter is getting power (LED works), the SW isn't getting any audio.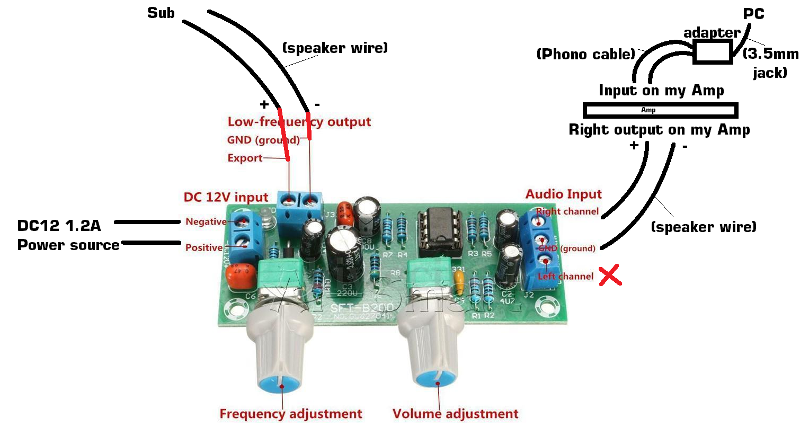 I have a feeling I am doing this completely wrong, and was wondering if anyone had any advice to get it working? Happy to buy more cables but if I need to by more equipment, unless it is under £5 I will just abandon the project.
Thanks for any and all advice