For some reason, this really has me stumped.  I'm trying to retrieve the max transaction id from the inventory_transaction table, but also need to sum up some costs.  As soon as I start adding any of the costs, no matter how I do it, the max(inventory_trans) fails and I get a record for each different cost.
Example - this works:

This doesn't:  I get 151 records, rather than the max: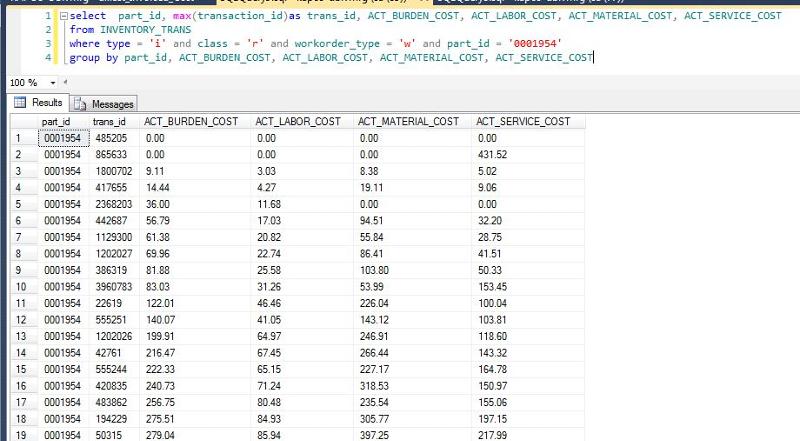 Also doesn't work: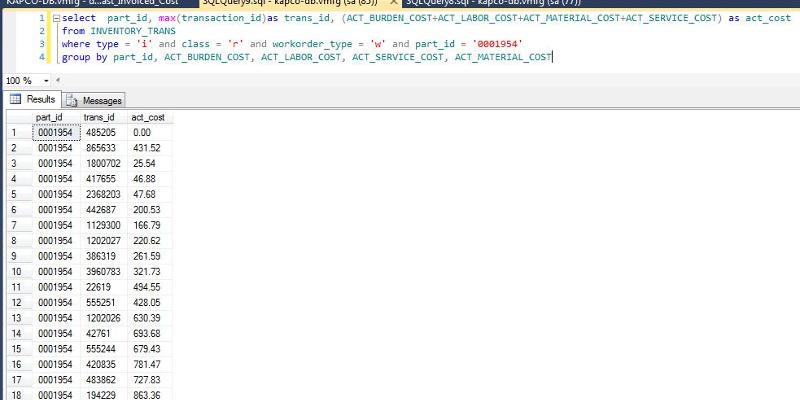 Any help appreciated!