Hello all,
I wanted to do a simple printer deployment with GPO from a Windows 2012 R2 Server.  When I create a new GPO I don't see Deployed Printers under Computer Configuration -> Policies -> Windows Settings like the picture below: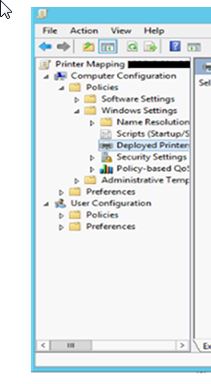 Here's what I see: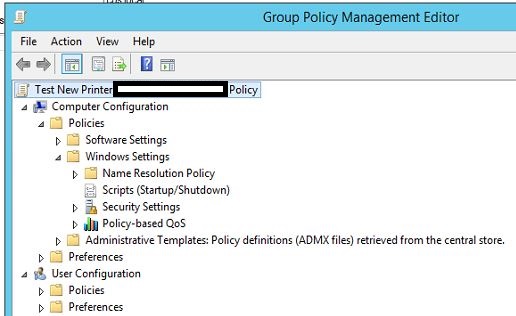 I've tried downloading the latest .ADMX files and I created a central store for them.  I see the server is getting it's policies from the central store, but I'm still not seeing Deployed Printers.
Any ideas what I'm missing?
Thanks!