I am trying to install this s/w CentOS-6.5-x86_64-minimal.
iso   and when it is starting up it keeps showing this error: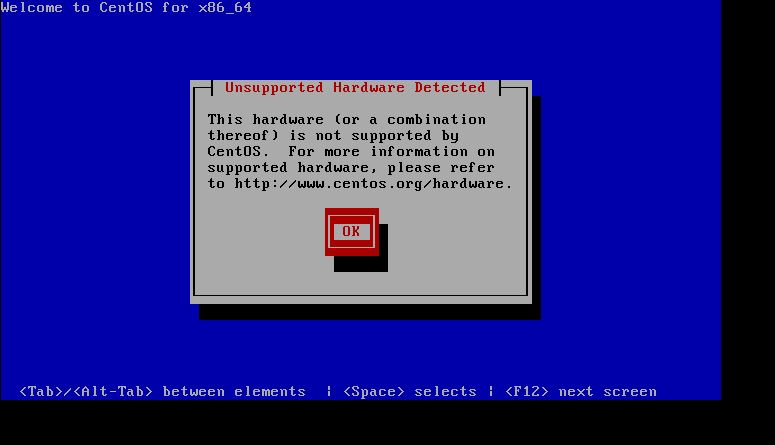 I have a new Dell

thinking the problem was my processor I have toggled all the way down to 1 processor and 2 cores, 60 GB disk and I have plenty and 16 GB of memory and my system has 64 GB.
So, please help me get past this hurdle.