Good evening Experts,
It has been a few years since I have dabbled in access databases and forms  used as front ends. What I am trying to do is to populate fields on the form from a drop down menu. I will show you an example below to show you what I am attempting.
Here is the form view: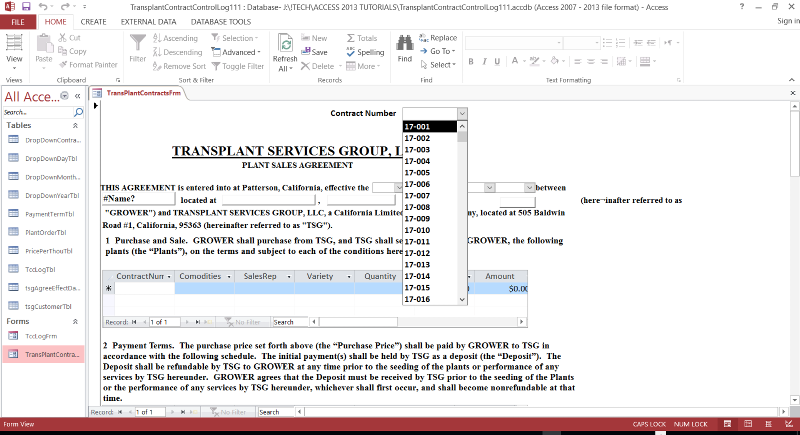 Here is the design view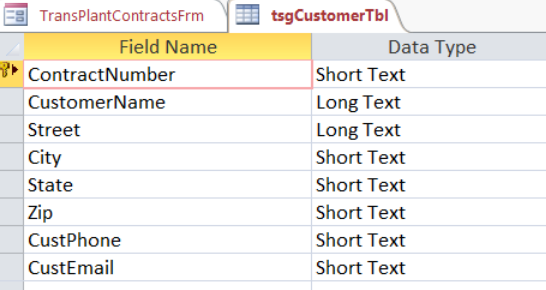 As you can see I have a table  but it is not completely linked to the form. I know that I should have created the table then highlighted it to create an automatic form , but I didn't do it that way. I put the egg before the chicken so to speak, meaning that I created the form from scratch based upon a word document: see picture below: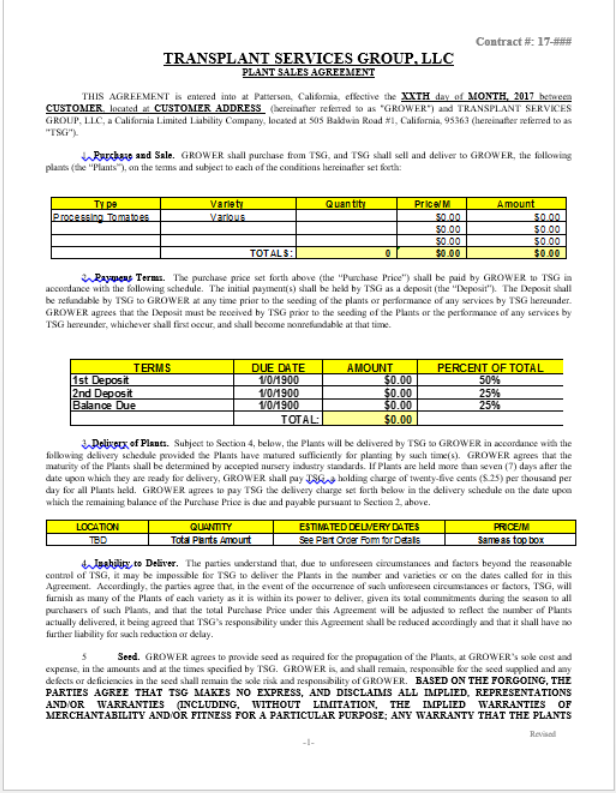 From the form I am attempting to populate the address, city, state and zip fields from the drop down menu that has all of the contract numbers (unique). However when I try to choose a contract from the drop down menu it gives the following error:
Control cant be edited. It is bound to the expression  [tsgCustomerTbl]![CustomerName]
I thought that I had bound the table to the form when I formated the properties sheet as follows the appropriate control source, row source and row source type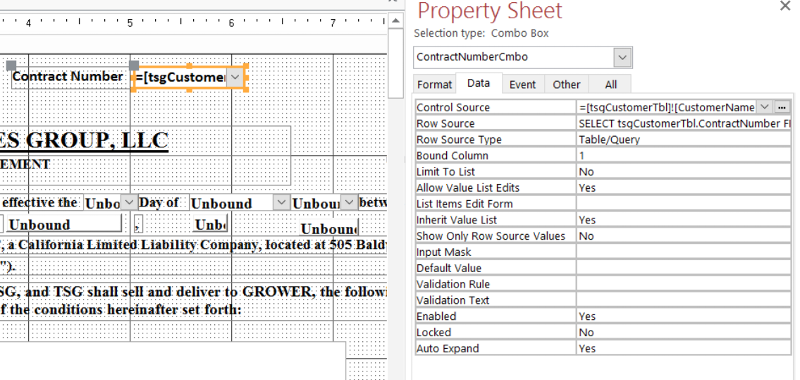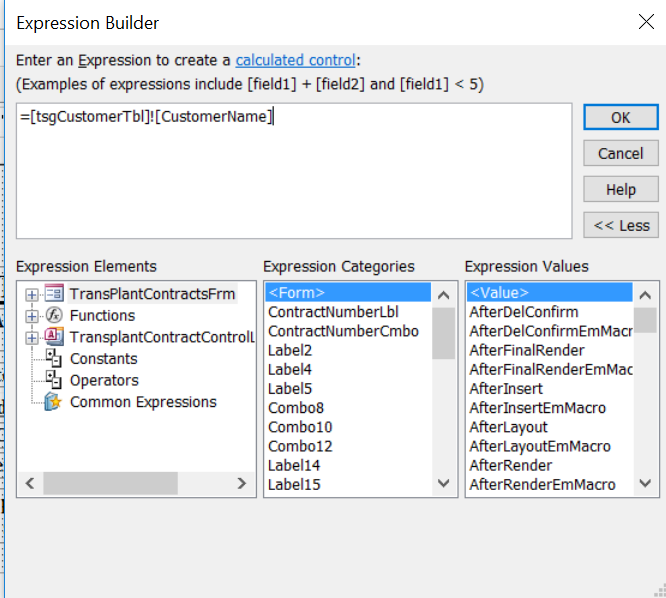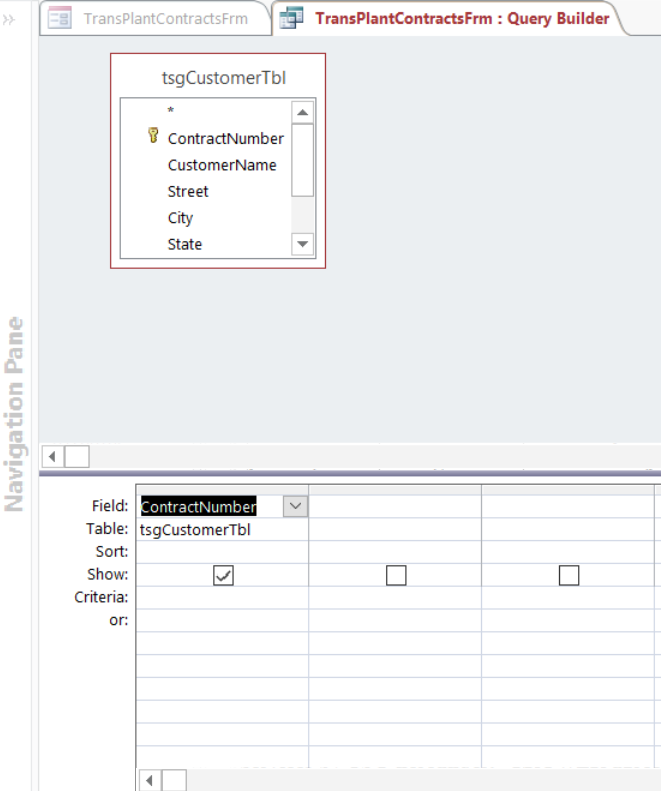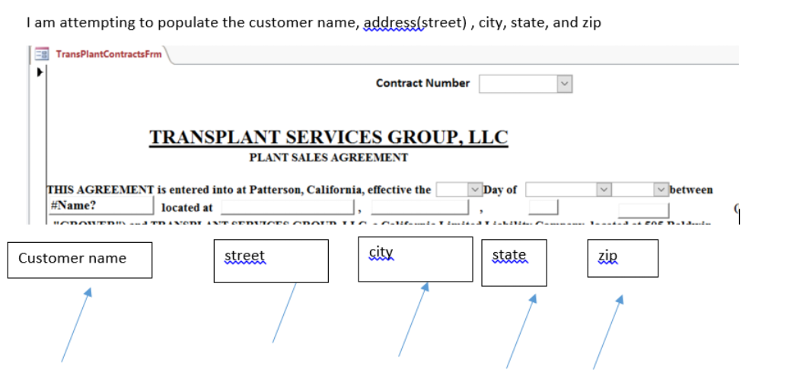 You will notice I tried to bind customer name: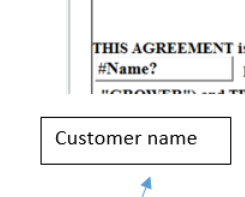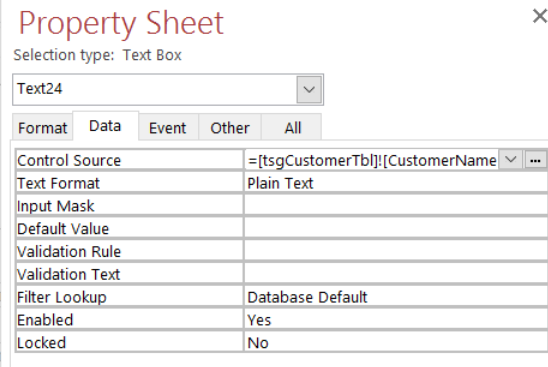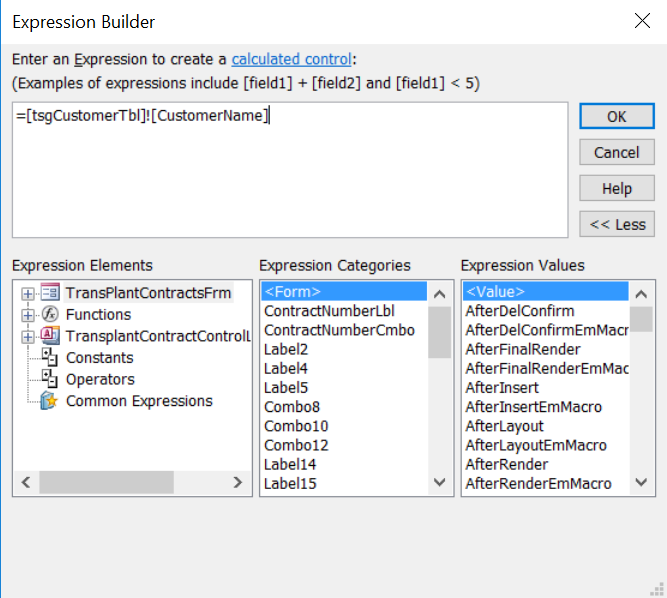 So now you know as much as I do. I am hoping someone can help me find a way  to help me achieve  the population of the aforementioned fields from the table to the form.
Thank you in advance for your support.
Regards,
BlackThanos