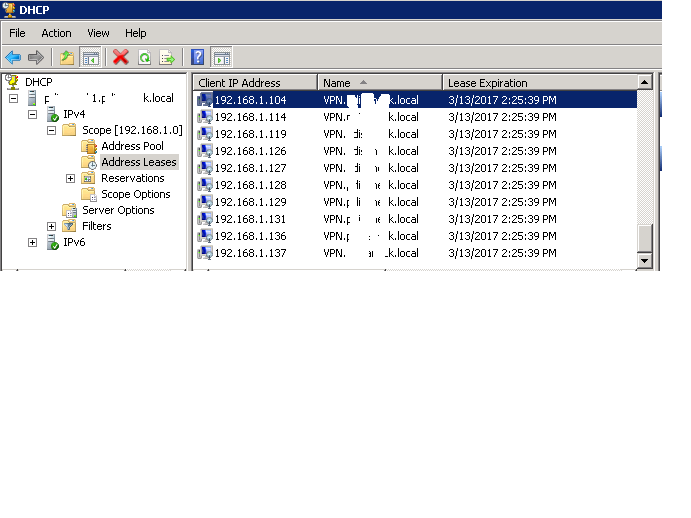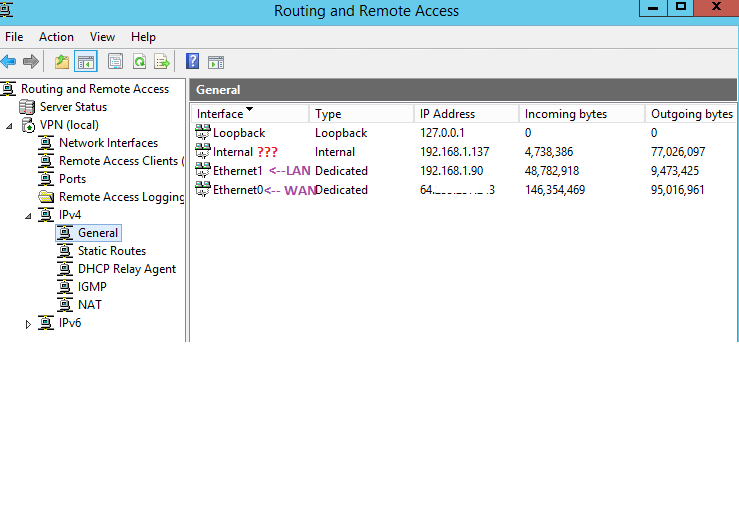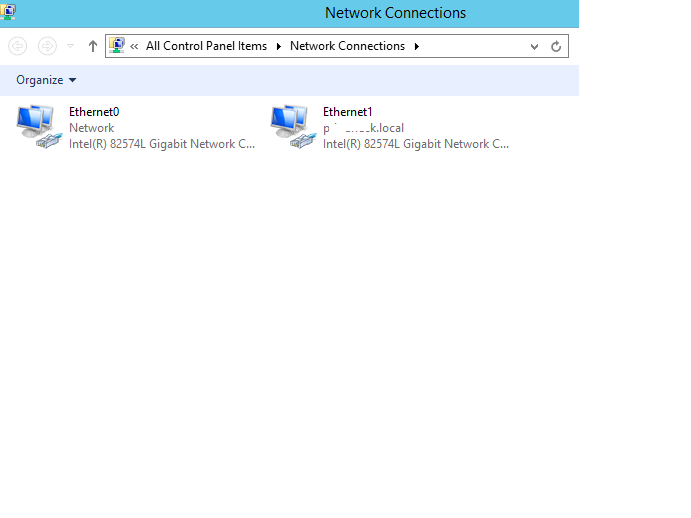 Hi,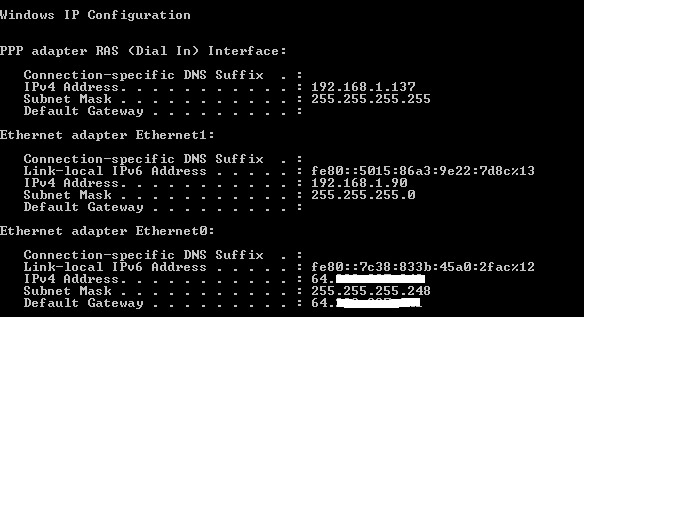 I have set up a VPN Server (running WIndows 2012R2 in VMware Virutial Server). In network adapter settings, I have two network adapters - one that has internal static IP address: 192.168.1.90 and another one that has public static IP adress: 64.xxx.xxx.xxx.
When I open DHCP server in Domain Controller, I see 10 ip addresses under the name VPN.domain.local. When I ping those IP addresses, there are no replies. When I do NSLOOKUP on those, it says "DC1.domain.local can't find 192.168.1.104: Non-existent domain.
I can ping 192.168.1.90 because I assigned this IP to the LAN side network adapter.
(1) Who created these 10 IP addresses? Are they necessary?
(2) In RRAS/IPv4/General seciton, I see Ethernet1 for LAN(192.168.1.90) and Ethernet0 for WAN (64.x.x.x). I also see Internal (192.168.1.137)? When I ping this IP address, I get replies, but when I do NSLOOKUP, it returns nothing. However when I do IPCONFIG in VPN server, I see 192.168.1.137 is tied to PP adapter RAS (dial In) Interface. Is this by design and therefore necessary?
Thanks.