When I try to access a specific site, I get this error message:
This site can't be reached
__.org's server DNS address could not be found.
Search Google for ___ org
ERR_NAME_NOT_RESOLVED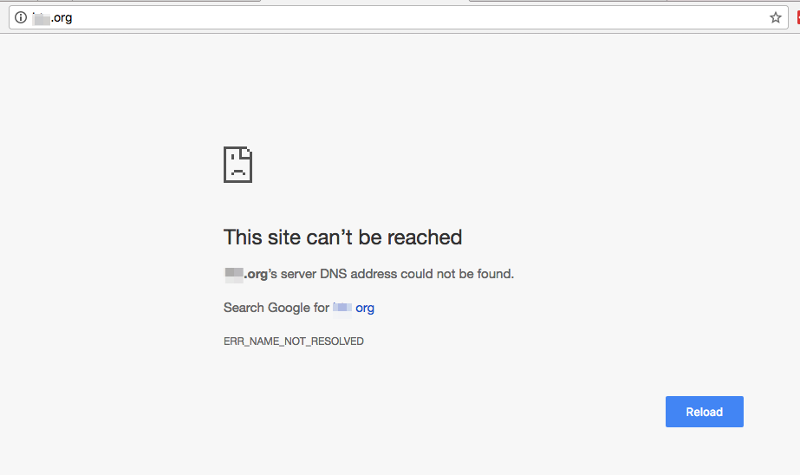 I have tried flushing my DNS cache using this methodology:
https://help.dreamhost.com/hc/en-us/articles/214981288-Flushing-your-DNS-cache-in-Mac-OS-X-and-Linux
.
I have power cycled my modem and router
I have connected to my modem via Ethernet cable, bypassing the router
What do you recommend?