I got the default Raspbian OS on a RaspBerry Pi Zero with Oracle Java 1.8.0_65 installed, along with BlueJ IDE, which is also installed by default in the Raspbian OS.
JavaFX is supposed to be run on a Raspberry Pi, provided it is
not a newer version than
Oracle Java 1.8.0_65 which was the last version Oracle came out for the ARM processors in the Raspberry Pi, before
they 'axed' ARM support in Java.
In BlueJ there is no choice in what kind of project you would want to run. (Java, JavaFX, etc.) I can only see hardware-specific Raspberry Pi libraries installed if I look at the 'User Libraries' tab of the created project.
If I try to run a simple JavaFX app just to test, it crashes on the first import, which refers to the package:
javafx.application
the basic package that lets you run JavaFX apps.
See screen shots of my problem described above: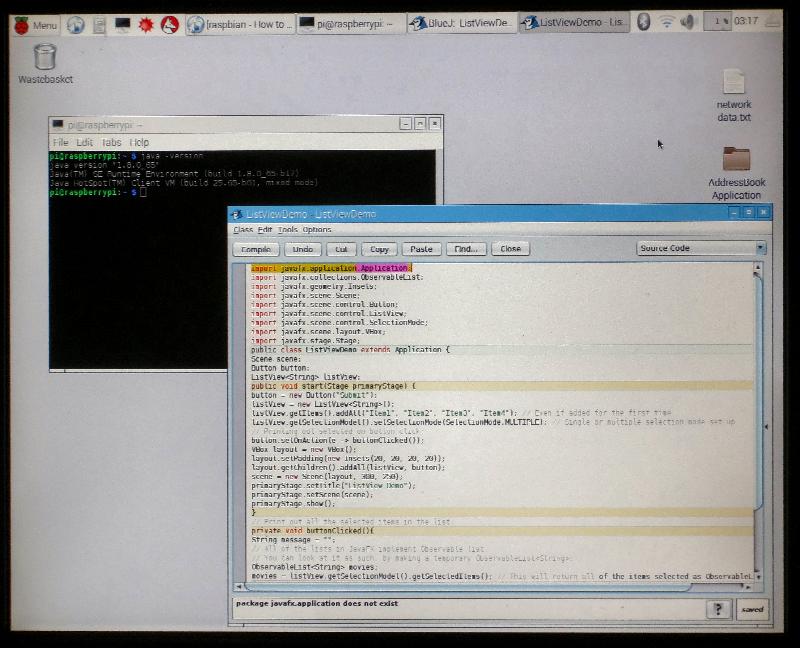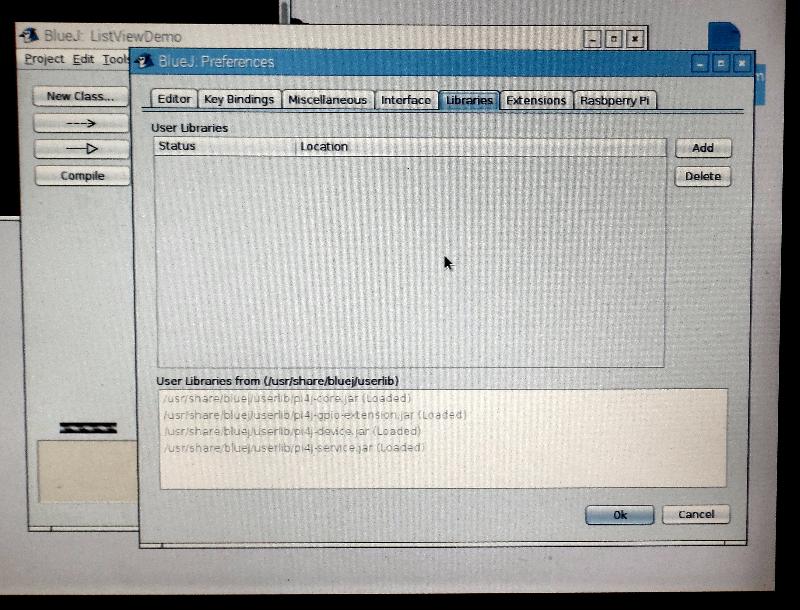 What's happening here? How can I compile and run JavaFX applications on a Raspberry Pi?