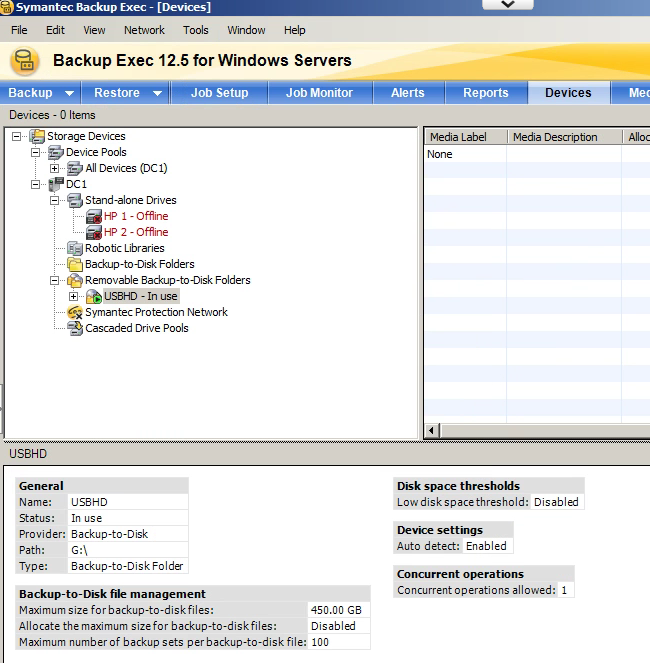 Hi,  
 I have Symantec Backup Exec software running Windows 2008 server and there are qty. 5 of 500GB external USB hard drive (Monday thru Friday. With that I have two questions:
 (1) Instead of connecting and disconnecting these 500GB external USB drives each and every day, can I replace all 5 of these with one 4TB external USB drive and let Symantec Backup Exec overwrite old data as necessary?
 (2) If I want to keep two 4TB drives and label them "WEEK1" and "WEEK2" and swap them every Monday, will that work?  
Thanks.