Hi Experts,
I need help rewriting my SQL Server query to determine whether or not to include a WHERE clause.
I have included my query below.
I want the WHERE clause to be included whenever the @Team variable is greater than 0, and exclude it if it is 0.
How can this be done?
Current Query: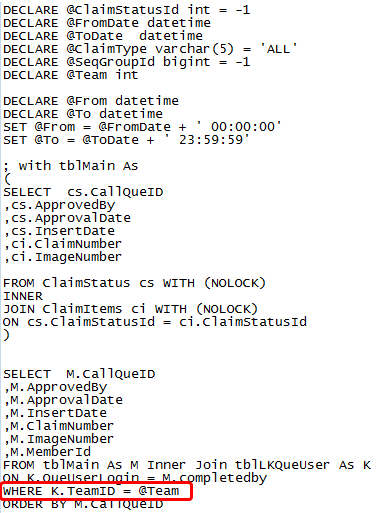 thank you for your help,
mrotor