Hello everyone.
Please I really need help.
I have a matrix that I want to square (multiplying it by itself).
and then I'm gonna add the value of each row of this matrix, and then add the value of this column and divide each value by the total.
Look at this picture and you will understand what I mean.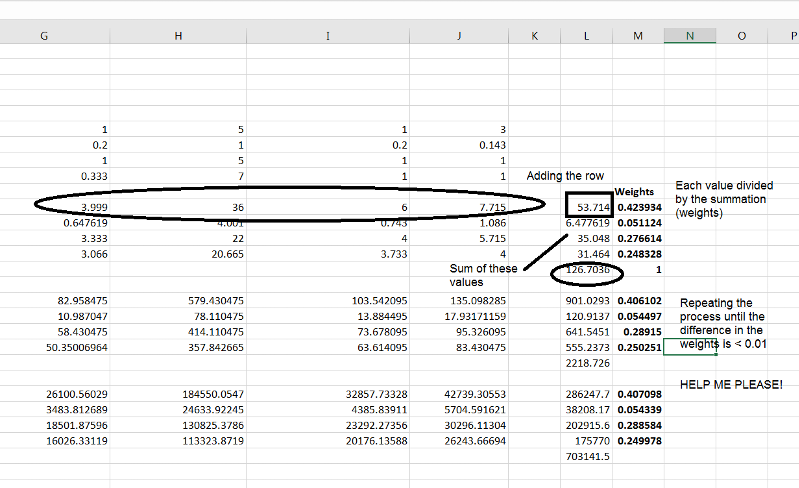 I need a code to repeat this process until the difference in the weight is < 0.01 (probably using loops).
Im using this code to square the matrices:
  Dim xArray As Variant, zArray As Variant




    Dim Fn As Object




    Set Fn = Application.WorksheetFunction




    xArray = Range("g11:j14").Value




    zArray = Fn.MMult(xArray, xArray)




     




    ActiveCell.Resize(4, 4).Value = zArray




  



Please help me!
and thanks in advance!