Hello Experts,
I'm trying to simulate failed scenarios. As you can see from the image there are a bunch of metrics on PC or VM that can generate an alert should a metric reach its threshold. For example, I would like to simulate the metric 'TCP connections failed' or any of the other metrics.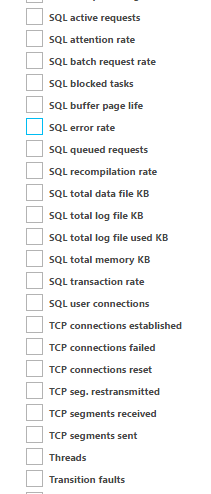 I thought I could simulate the traffic for 'TCP connections reset', for example by using an application called 'iperf3', but I'm not sure if that is possible.
Can someone please let me know if there is an application that will allow me generate the traffic for any of those metrics?
I hope I'm making sense.
Cheers
Carlton