Im looking at getting a HP EliteDesk 800 G2, off the shelf spec:
1 x Core i7 6700 / 3.4 GHz
RAM 8 GB
SSD 256 GB
3D V-NAND technology
DVD SuperMulti
HD Graphics 530
GigE - Win 10 Pro
This is going to be used as my main management desktop, Not going to be doing anything fancy on it as managing VMWare network etc.
Looking at increasing the RAM (this desktop has 8 slots and can take a max of 64GB). The site Im getting it from offers these two 8MB DIMMs: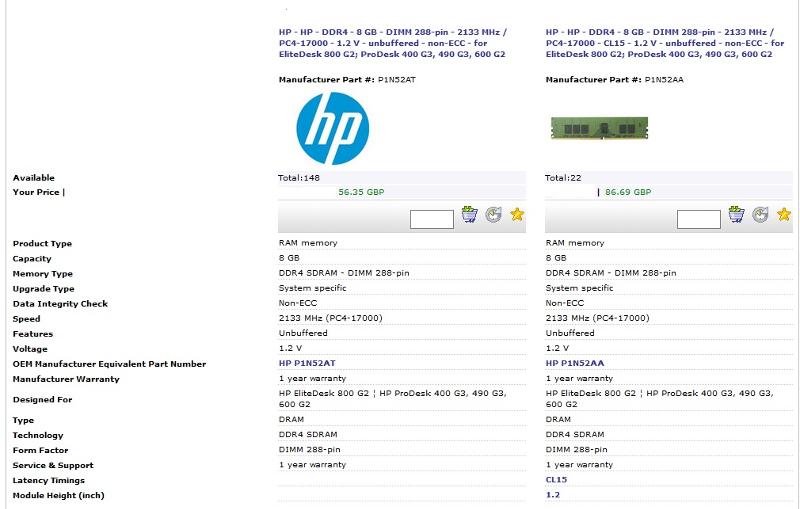 Besides the price can someone explain to me in real world terms the difference. I see its the Latency Timings - but what does that actually mean? The £210 difference could mean a good monitor!
thanks
Mark