hey there.
So im building portal pages for my division portal. due to legacy app IE runs in enterprise mode emulating IE8 (not joking sadly).
I can post code as well, but im hoping that by looking at the attached images some one can point me in the right direction as I am unable to replicate the issue myself via emulating other versions of IE, 5-edge and different resolutions.
due to the nature of the company I have to "redact" some of the content so apologies in advance 1st image is how the page looks normally.
image 2 shows how it appears intermittently on other users monitors. left side bar doesn't extend to the page footer, main content section shrinks to 2 wide despite being set to 3 wide.
image 3 shows the menu bar far off to the right. the sub menus also open on top of the menu itself as opposed to underneath it as per the CSS.
CSS is loaded through references in the header of each page. I was able to fix the positioning of the menu if I reference it directly in each page but obviously that's not ideal.
is a CSS conflict creating these issues? testing has proven difficult as I cannot recreate it on my own displays.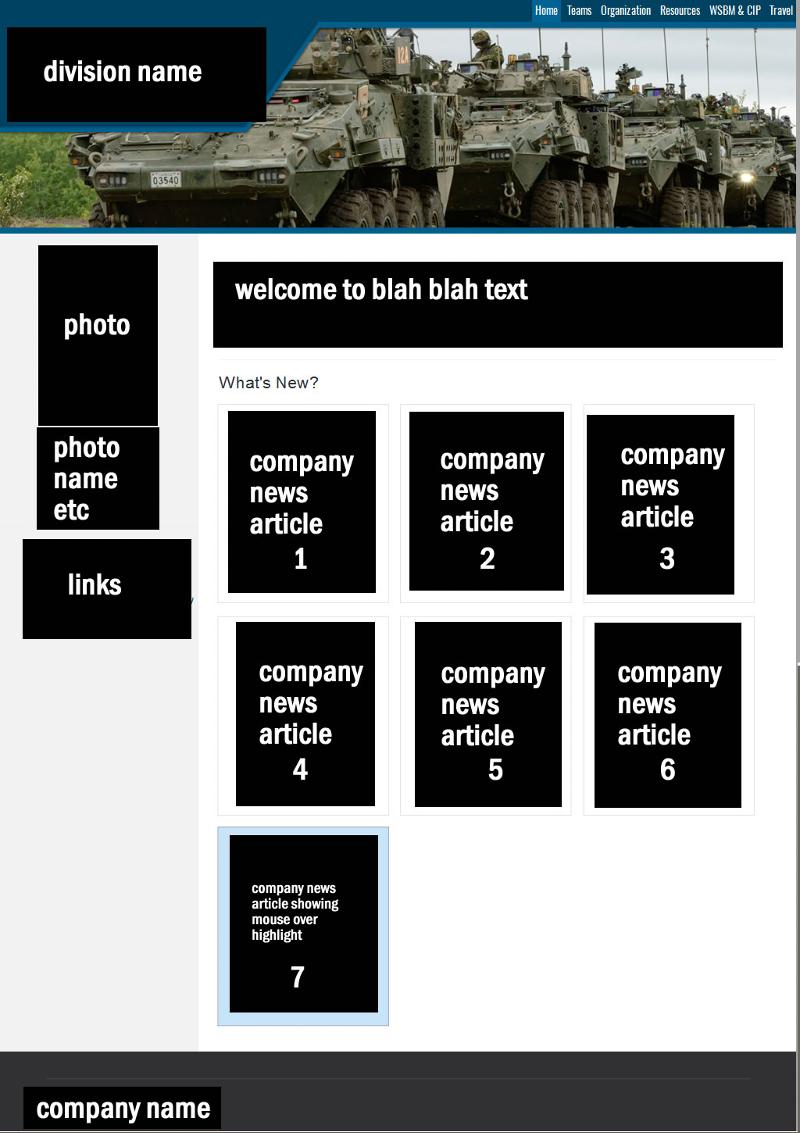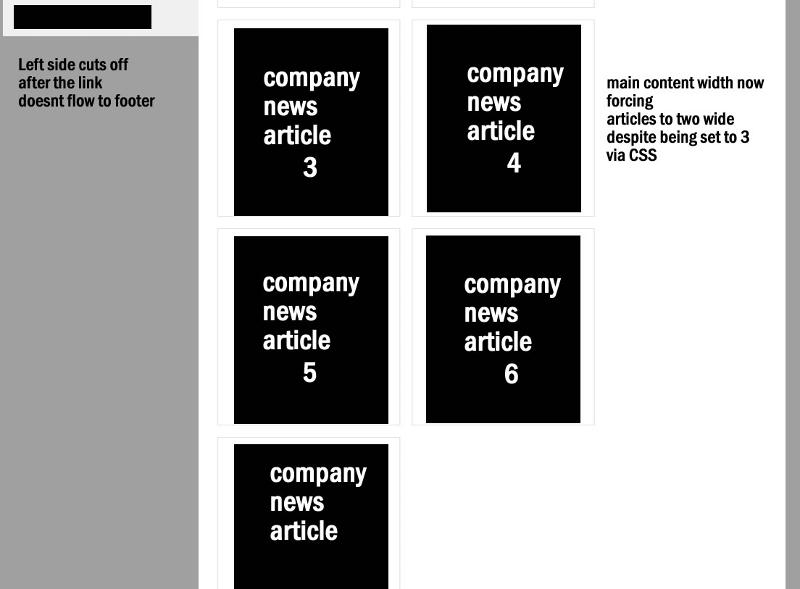 main issues
1. left side bar cuts off after end of content, despite css forcing 100% height.
2. main content panel goes from 3 articles wide to two articles wide forcing it to be longer (could be driving the side bar issue)
3. menu gets padding far out right. and sub menus open ON TOP of main menu despite setting to open under.
is this all possible from a CSS conflict? id like to avoid rewriting the css if I don't have to hence why im here.
I appreciate any insights you guys have b/c im stumped and admittedly quite rusty with web dev.
Thanks in advance.