I am looking for a formula to put the "status" of a project from the worksheet Matrix (2) in the right row of the reference table (1). I tried index match but could not solve the problem.
In the ws (1) as shown below there is my table with about 50000 rows and would like automate the task with vba.
In ws 1, in Col A I have the #ID and the date in Col B.
In ws 2 with the Matrix I have the #ID in Col A and the dates in row 1. I would like transfer Col C from Matrix to the Reference Table in Col C if date and ID matches.
(1) Reference Table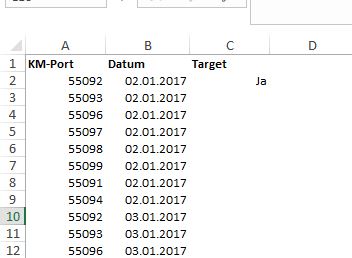 (2) Matrix

Any assistance will be greatly appreciated.
Thank you.
Regards,
Adam
Sample.xlsx