We currently have this architecture:
- 2 PVS servers
- 1 File server
The PVS servers connect to the VHD images on a single mapped network drive on the file server.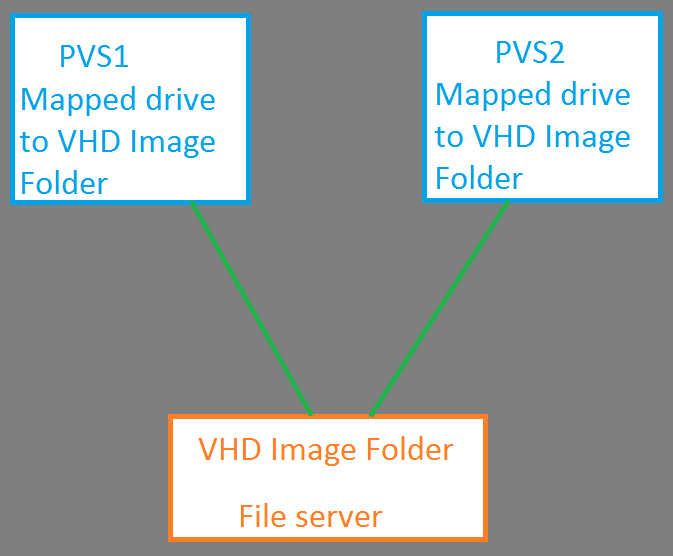 We have been experiencing network latency issues which I believe are due to the file server. I will have to shut down all of the VDAs in order to reboot the file server. This is a single point of failure for us. Bad News Bears...
This brings me to the question(s):
What is a best practice for ensuring fast and redundant VHD access for the PVS servers?
I have heard of placing a VHD on one PVS server and then replicating that to an identical folder on the other PVS servers. That way, there is less network activity. Is this something you guys do? What about replication file servers? Problems with either of those options?
I want to make sure my next architecture change is ready for 2017 and beyond (i.e.- new versions of XenDesktop and PVS)