Hi,
I have a question for Skype For Business.
I would like to force an update, where my Response group on my client is updated (Forced).
Here is my workflow :
I create a new distribution group
Then i hide the distribution group in the AD
Then i add members inside the Dist. group.
Now i go to the skype servers webinterface.
https://skype4business/cscp
I create a new Group and under "Agents" i select : Use an existing email distribution list"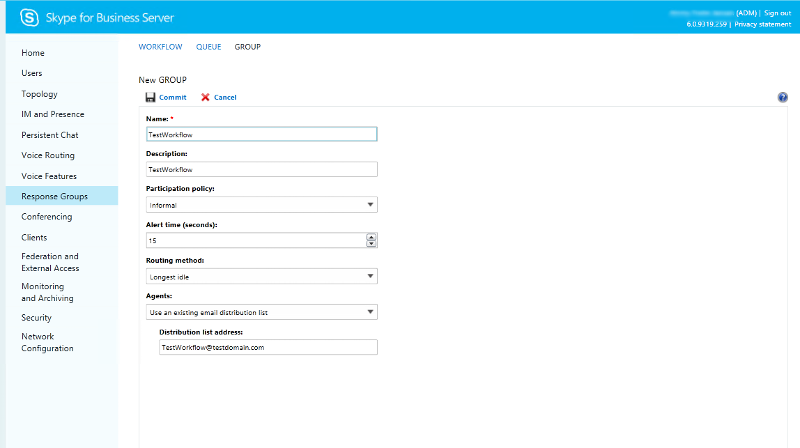 How can i now force this setting out to my client, so they dont have to wait for ?! 8 hours !? for this change - and my TestWorkFlow would appear on the clients?

Hope this makes sense :)
Thank you in advice