Windows 7, Office 365, Outlook 2016
When the user clicks on a link in email, they get a message that "Your Organization's Policies Are Preventing us from Completing this action for you"
The user has a Comcast Account.  Sample Message is below.  They CAN use the option to open in a browser.
Is there that much of a risk of clicking on a link in email - They have MalwareBytes Premium Version 3 installed.

Here are the junk mail settings.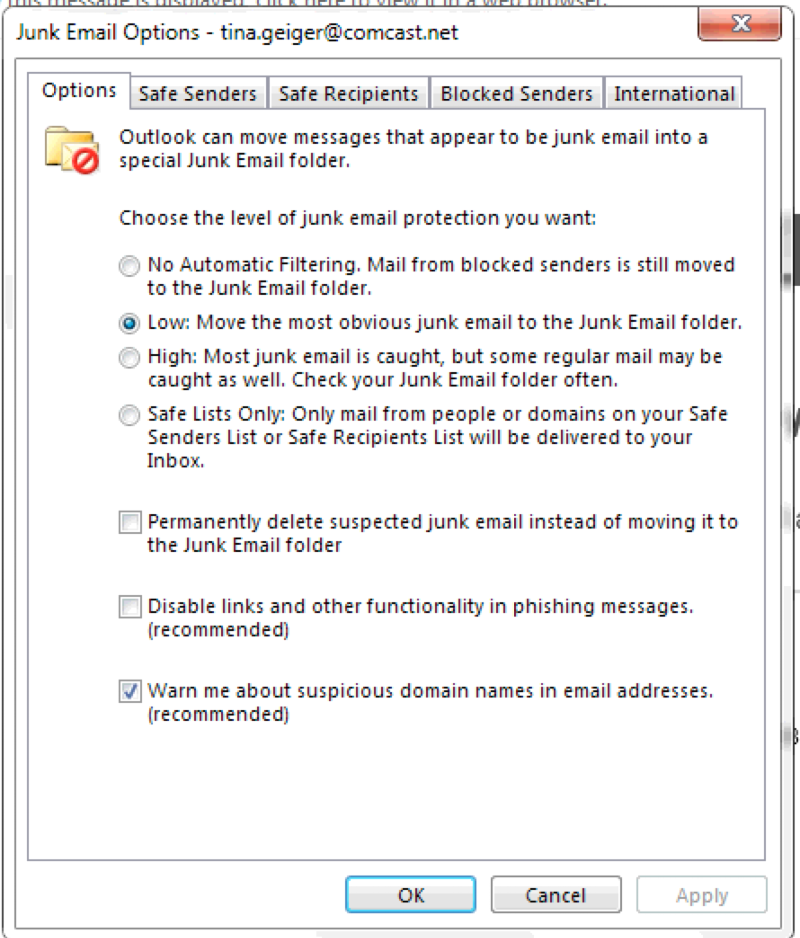 Thanks