Hello,
Please correct me if I am wrong but isn't the following diagram from Wikipedia's
Trigonometric Functions page
labeled incorrectly?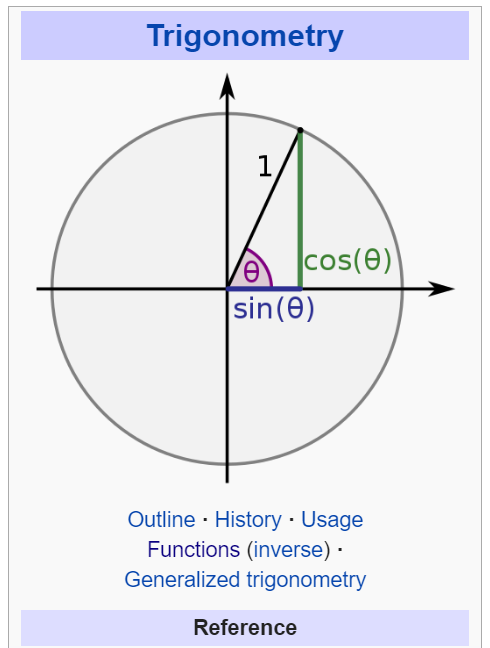 Since sin = opp/hyp and cos = adj/hyp, doesn't that mean that the green
y
segment labeled as cos
θ
, should actually be sin
θ
and that the blue
x
segment labeled as sin
θ
, should actually be cos
θ
?
Does anyone know how to edit a diagram in Wikipedia?
Thanks