I am looking for a formula to find the Date/Time in Col A  for the highest & second highest Value in Col C. The same for the lowest value and second lowest value in Col D.
In sheet 1 is the data
1. Search the H1/H2 vice versa L1/L2 values in a range and extract the date/time
2.  Populate the extracted date/time in sheet 2 (calc)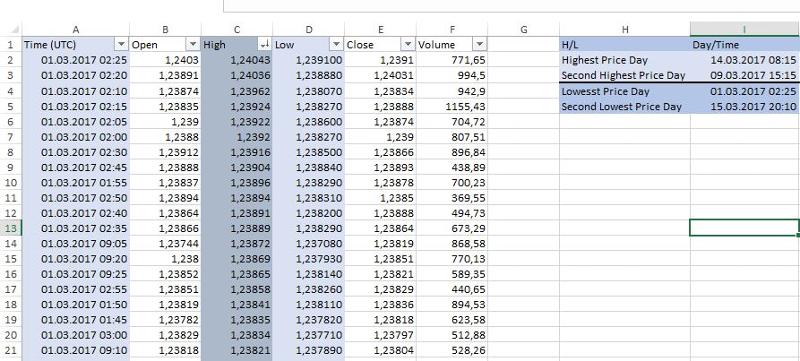 Any assistance will be greatly appreciated.
Thank you.
Regards,
Adam
Sample.xlsx