Hi guys,
 I'm having trouble with the autodiscover feature in Exchange 2010, users can't setup Outlook from outside the domain network.
I ran the Microsoft Connectivity Test and it failed:

Our mail server is behind Forefront TMG 2010, but that path is published.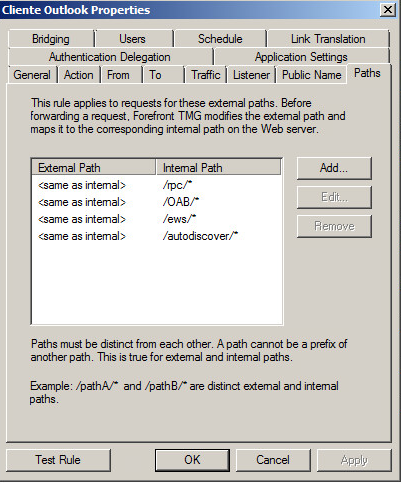 I don`t understand why TMG is blocking connections to that URL if it`s published on the rule.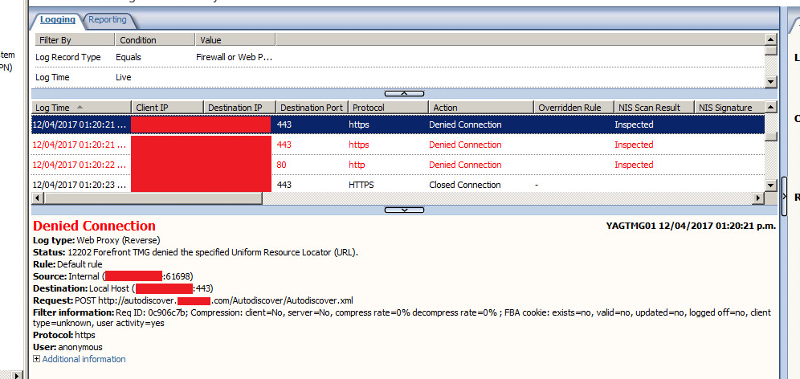 Any help would be appreciated.
Regards.