Hey. Please check the this screenshot: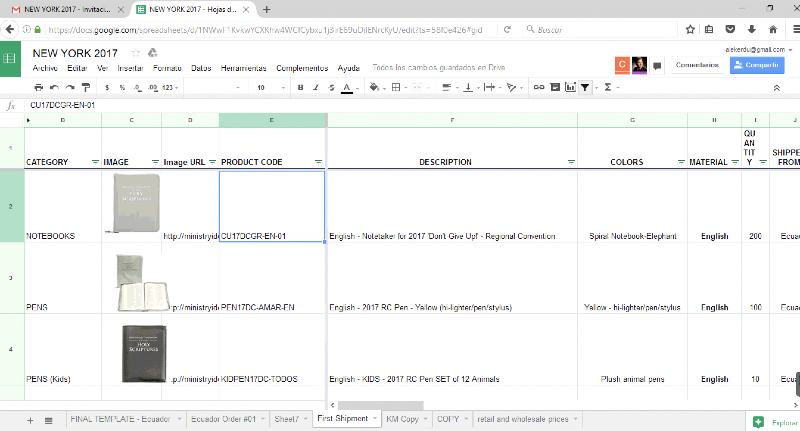 Each row is of a different product that we sell, with the corresponding data. I am trying to also include a picture of each of the products.
So far, I have the picture URL in the product, which is great. (Column D)
I would also like to have the actual picture of the product showing in there too.
This is what I did to add the three pictures that you see in the screenshot already:
1: Copy the URL
2: Click the cell where the image should appear
3: Select the menu: Insert > Image > By URL
4: Paste the URL and click "select"
See the screenshot:
This is all fine and dandy. EXCEPT for... when I resort the list. D'oh!!! The pictures don't move! The list resorts, but those 3 sample pictures I've done stay on the top. [sigh]
Is there some way around this? Or something else I should do?
Thanks!