I've seen several approaches to this dilemma, but nothing seems to be working. Probably missing something, but here's what I've got: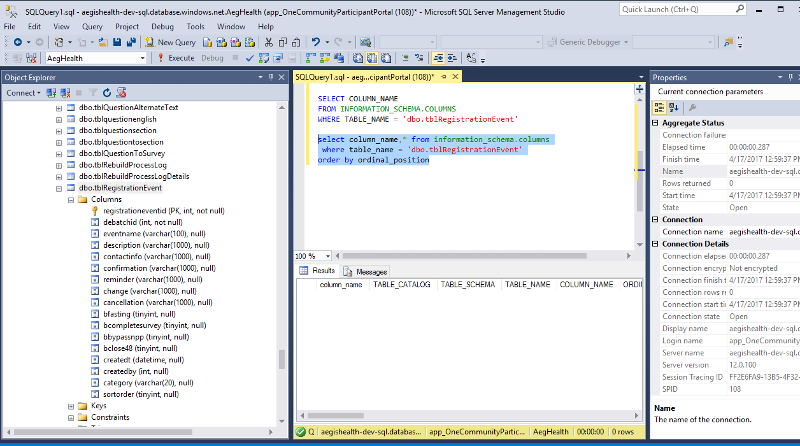 What I want to do is construct a SELECT that retrieves the names of my columns. In this instance, I would expect to see something like:
debatchid
eventname
description
contactinfo
confirmation etc...
Instead, I get what you see in the screenshot = "column_name, TABLE_CATALOG, TABLE_SCHEMA..."
What do I use to get my column names?
Thanks!