Hi Folks,
How does the SCCM is licensed for the server or the workstations?
because when I go to the
MS Volume Licensing Service Center
https://www.microsoft.com/Licensing/servicecenter/LicensingInfo/LicenseSummary/Summary.aspx
I can see it like the below: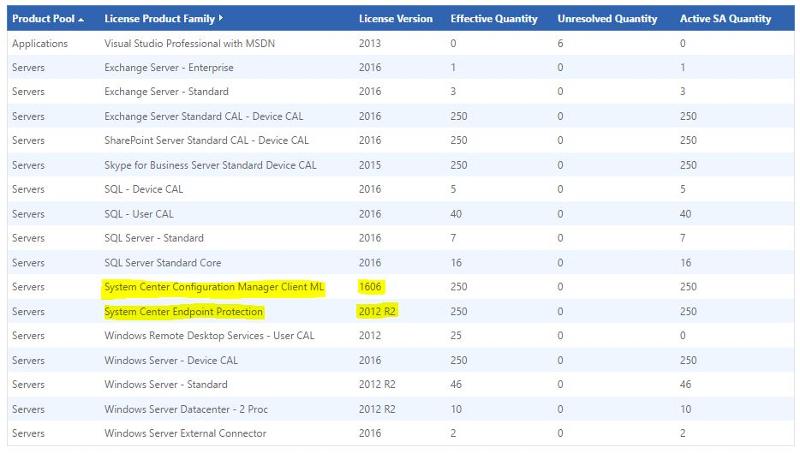 Does it means that I can deploy the
Microsoft System Center Client Management Suite 2016 edition
,
Microsoft System Center 2016 Datacenter
or
just
the
System Center Config Mgr (current branch and LTSB 1606)
?
Any help would be greatly appreciated.
Thanks.