This morning we noticed that when browsing the internet, it was super slow. We checked Task Manager, we noticed the process '
Windows Driver Foundation - User-mode Driver Framework Host process
' was hogging the CPU (see pix below):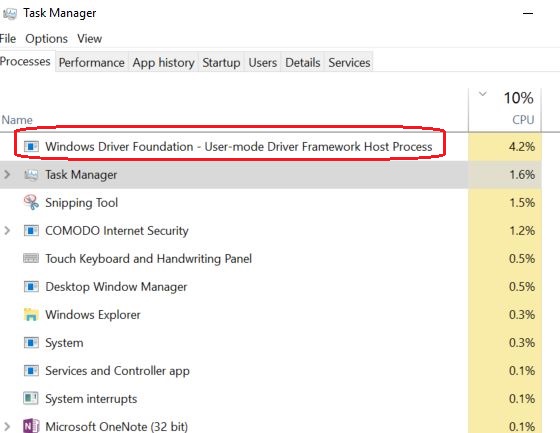 Looking more into the task manager, notices a sereis of WDF process (see pix below):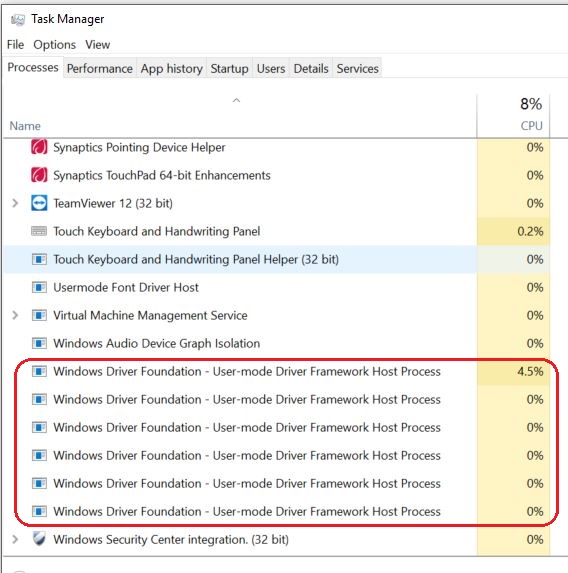 We tried to unload from memory but no success. So we disabled the service. Worked! The internet access return as fast as before, but our USB HUB stopped working (this Hub is for our wireless Mouse/Keyboard and USB-HDMI adapter for an external monitor - tis computer only came with 1 USB 3.0).
So now we have fast internet again, but
cannot use our USB Hub 3.0 (thus, no external monitor or wireless keyboard/mouse
.
We did some search and found that WDF sometimes hogs up memory when Windows Media Player is installed. This is a new computer so don't think we have WMP apps just what comes with Windows 10.
Question:
We need the USB Hub back, is there a work-around for this problem?
Do we need this WDF?
Thank you in advance