When I use filezilla on multiple computers to try to connect to my external FTP server, all users are getting this error message: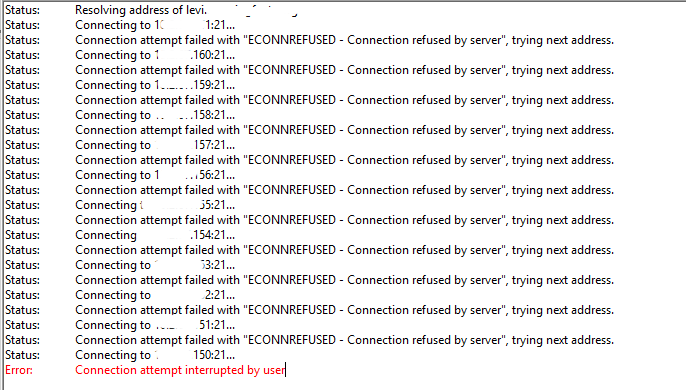 I think I know why, when checking my local DNS server, there's multiple entries for my server name, which is levi.
The reason is because I have 15 websites that use SSL and each has a different IP address.  So it looks like when filezille tries to connect, it starts going through the list and tries the different IPs, and it fails on all of them until i uses the correct IP address of the server.
I have ran the network configuration wizard, and configured the external IP address, but it's still not accepting it or using it, as it's still failing by trying all those IPs which are in my local DNS on my network.
Does anyone know of a fix for this?