In a question placed previously regarding slow internet, an EE recommended the use of Acrylic Wi-Fi. When we placed an image of the display of the apps (see pix below), the EE could recommended to
change Channel to CH11
, the
Band Width to Only 20 MHz
and
disable WPS
.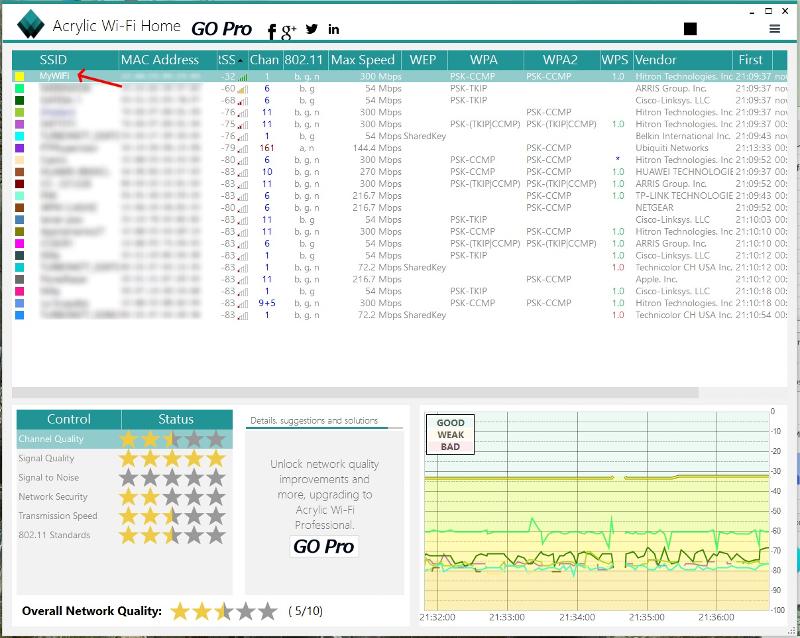 Questions,
When running this apps from time to time, what should we look for to improve the connections? (Or be aware of possible "red flags" in our Wi-Fi)
We noticed that the "Max Speed" is 300 Mbps and now it went to 144.4 Mbps,
- what can it ba causing this decrease in Mbps?
(we also ran tha apps in another notebook and also 144.4 Mbps)
note, we run under Windows 10