Hello,
What Excel method(s) are most useful or valid for analyzing the relative sales success of a number of products?
That is a much less-specific question than I would like to be asking but suppose you have a sales report with the following information:
Products: 200 SKU's
Date Range: 3 years
Number of Sales: 11,000+
...and containing the following data (file attached):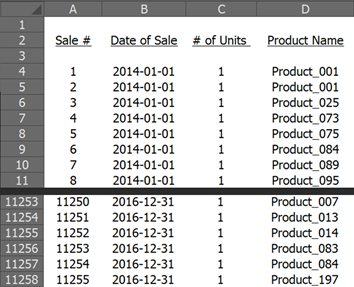 I had in mind creating a chart with the [# of items sold] as the vertical axis vs [time elapsed since product introduced] as the horizontal axis. However, that would be quite cluttered with 200 products so I'm interested in other approaches.
Thanks
Sales-report_2017-09-05_EE.xlsm