I'm getting these errors, and I kind of understand why, but I guess I might need some help in knowing how to configure the ports so they go away.

here's a small portion of my current network setup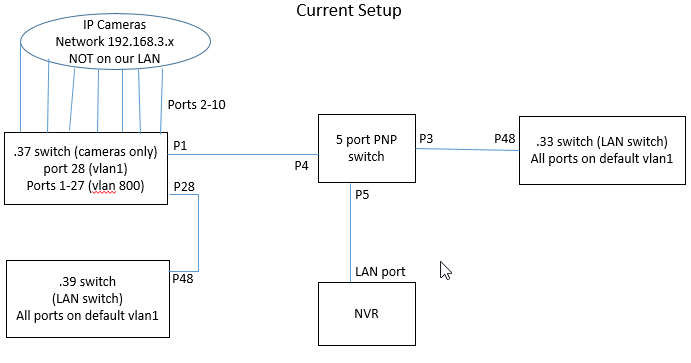 here's how the network should be, as I have to install more cameras and use a POE switch.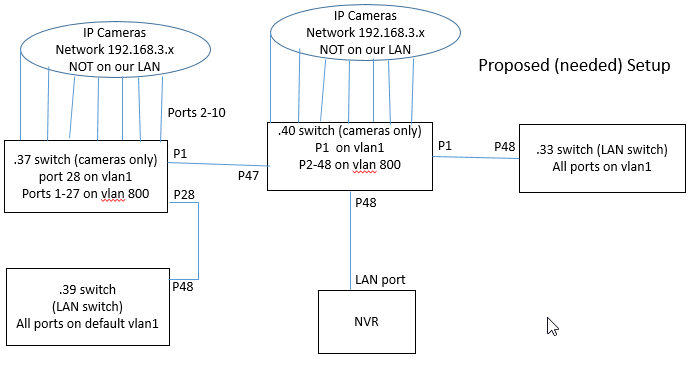 I'm guessing I'll still continue to get those errors even with the new setup?
How do I need to configure those few switches so I don't get those errors?
The two switches with vlan 800, I only need to connect to them for management, and monitoring. I don't need and don't want any of that traffic to traverse my vlan1 network.
Any thoughts of what I'm doing wrong?