Hello,
Is there a way, in Excel, to extract certain items from one list and display them in order in a different list?
For example, suppose you have a spreadsheet in which column B contains a list of names and column C contains some designation for each name — in this case, a letter between A & E as shown here: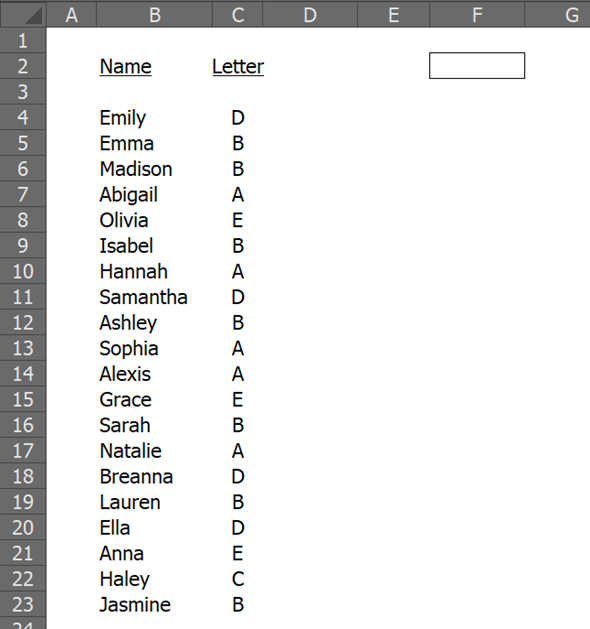 Is there a way for Excel to automatically populate a list which includes each name from column B for which the corresponding column C letter matches a letter entered manually in the box at F2? In other words, suppose the letter "A" is manually entered in cell F2 as shown in the next screenshot. What formula will result in the list (column F) of the names from column B with a corresponding "A" in column C?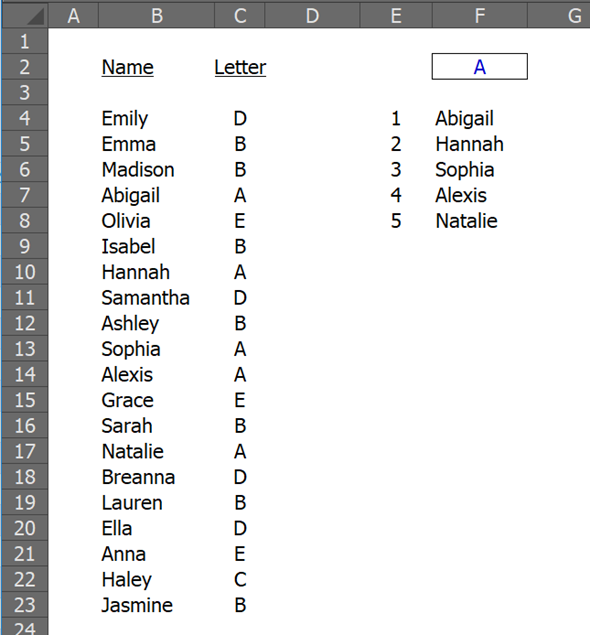 And then in another example, if the manually-entered letter is "B", the resulting column F list should change as follows: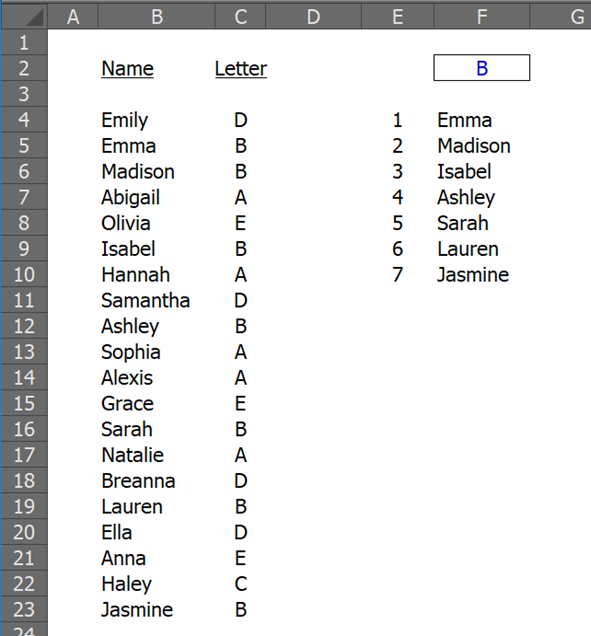 So the goal is not only to display the names matching the entered criteria, but display them in a list populated from top to bottom (with no blank rows) and in the same order as those names appear in the original (column B) list. The latter is illustrated in the next screenshot where changing the letter for Grace (yellow cell C15) to "B" causes her name to be inserted in its proper position (between Ashley & Sarah) in the results list (column F).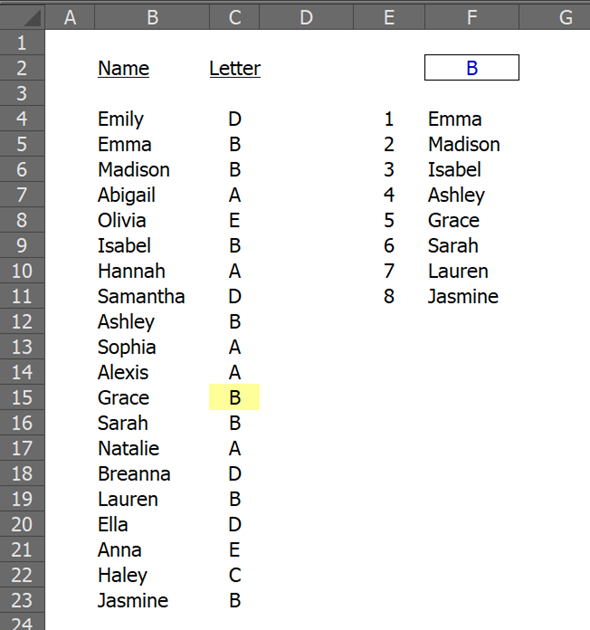 The desired functionality is identical to applying a filter to column C for the manually-entered letter (next screenshot below) to obtain the list of matching names as the new list (final screenshot below).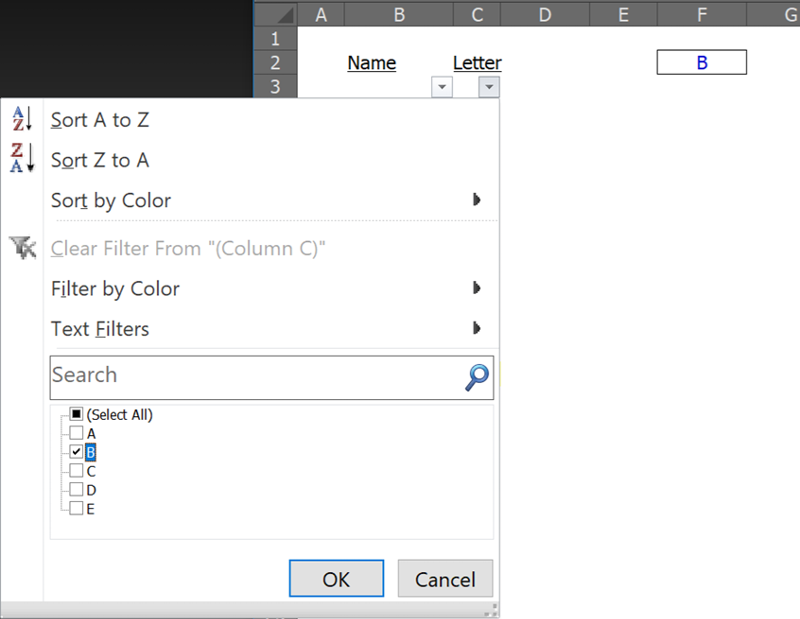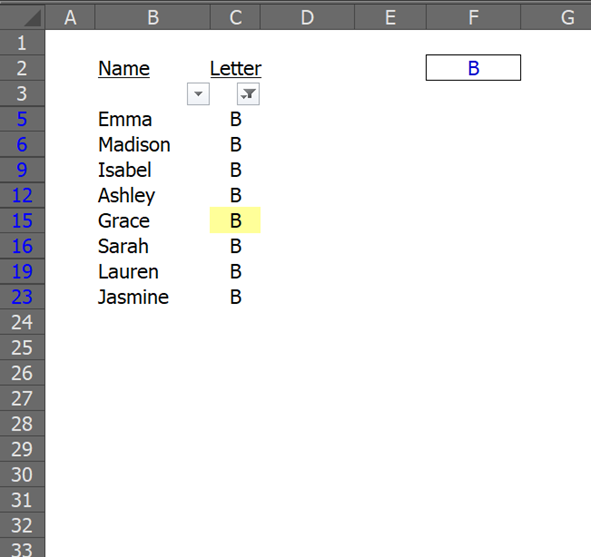 Thanks
File attached
2017-10-26_EE.xlsx