Hi,
I have this image showing the 24 counties in Denmark.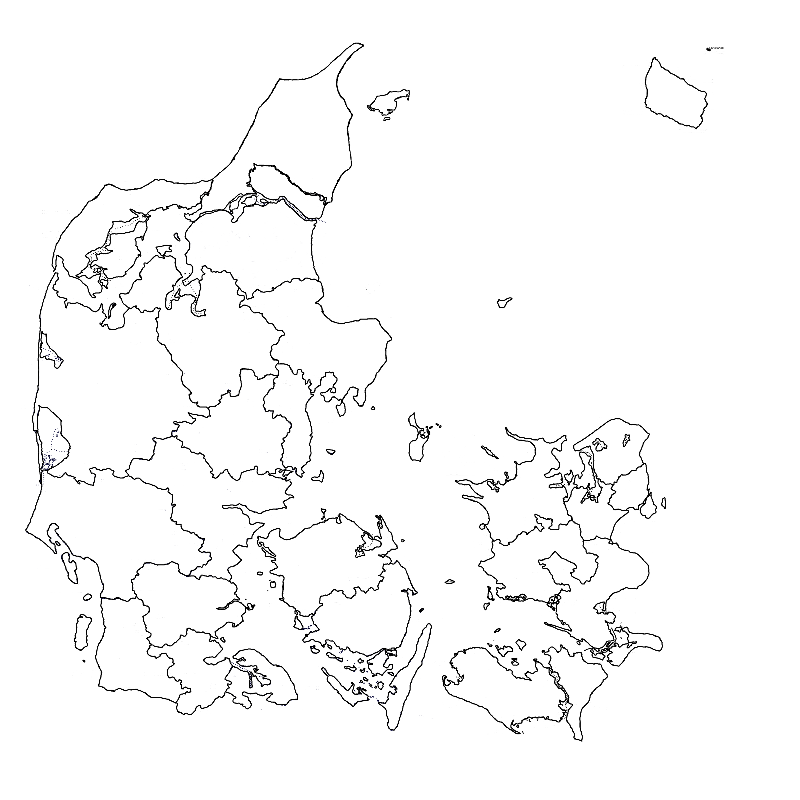 The image is actually constructed (in GIMP) of a non-alpha layer per county combined to the total image including all 24 counties.
What I would like to do on my webpage is this:
1. Combine and position the individual layers (exported to  individual png files) in the html page, so that the first impression is that this is one image.
2. Make each individual image to an active link  where the image (no alpha) lights up in another color when hovering
3. Adding an actual link to each individual image (which should be the easy part, I believe :) )
I dont know if it is necessary to do this the way that I have described here, or if there is another - and maybe easier - way to do this.
Anyway, all ideas are very welcome.