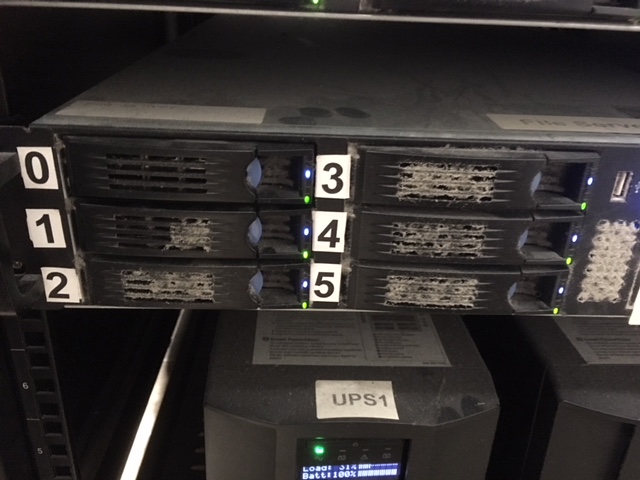 Hi,
 I have CHENBRO 2U  Rackmount Server Box with six hot-swap 3.5" 600GB SAS hard drives (as seen in the picture).
 Whenever there is a hard drive failure in the past, I have been taking out a bad hard drive tray out of the server, unscrew hard drive from the tray, put a new hard drive into the tray, put the screws on the hard drive tray and pop the tray back into the hot-swap bay on the server.
 Now I just like to have a hard drive in tray ready to go so that I can cut down the time it takes to put the new hard drive in to the server.
 Having said that, here is the product specs:  
https://www.newegg.com/Product/Product.aspx?Item=N82E16811123171
  Can I buy a generic 3.5" hot-swap try or have to purchase CHENBRO made hot-swap try?
  As seen in actual picture of the server, there is a light in front of each hard drive tray.    
Thanks.