Hello,
This is a follow-up question to another thread located here:
Designate Office 2010 to open by default rather than Office 2013 in Windows 10
The previous thread was closed with a solution which appeared to be correct (and probably is correct) but I must be doing something wrong or some step is missing because
Excel & Word files continue to open in Office 2013 apps even though I specifically designate Office 2010 to run them
.
I have both Office 2010 & 2013 installed (see first screenshot) and that has been the case for several years. For much of that time, I was running Windows 7 and had no problem using version 2013 as the default for OneNote and version 2010 as the default for the other apps (Excel & Word, & PowerPoint).
However, since upgrading to Windows 10, I have not been able to obtain the same Office default configuration. In other words, I again have both Office versions (2010 & 2013) installed but now all Office app files persist in opening in 2013.
Following is a series of comments and screenshots showing what I've tried based on the solution given in the previous thread. The screenshots depict the process I followed for a Word file but the behavior for Excel files is the same.
First, for keeping things straight, each version of Office can be identified by it's unique icons: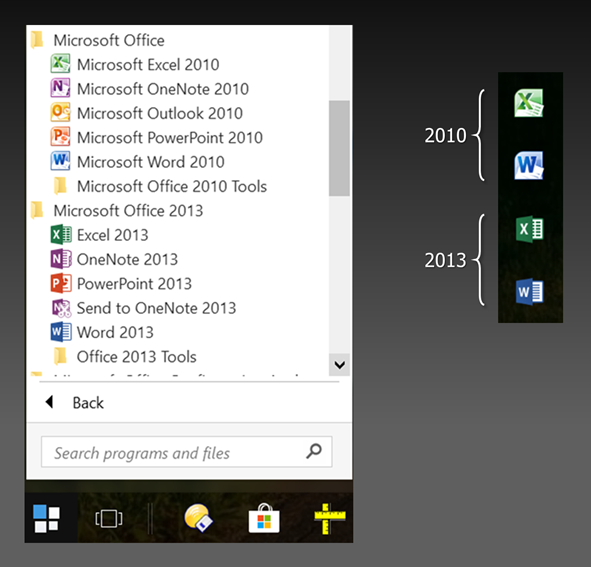 I started by creating a new document from within Word 2010 (note icon in the upper-left corner):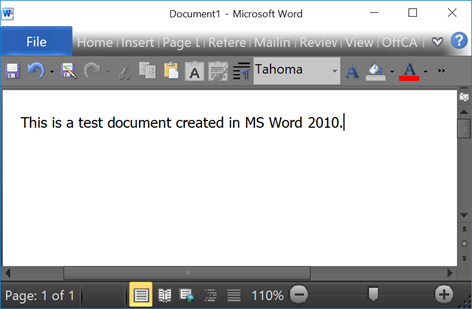 After saving and closing the document, I opened File Explorer and located the file there. I then did the following:
        Right-click > Open with > Choose another app >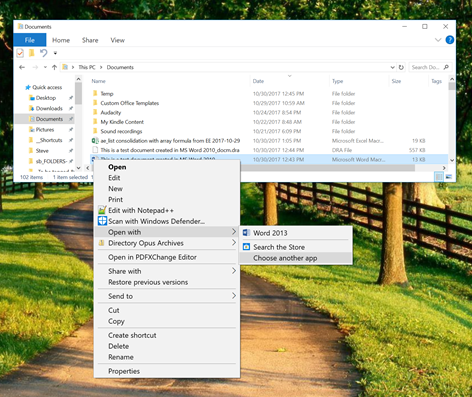 and, instead of selecting Word 2013, I clicked the link to:
        Look for another app on this PC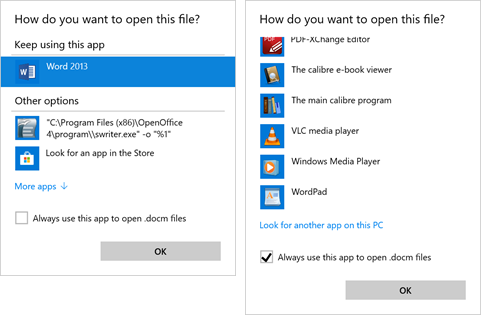 which resulted in the Open with... box where I scrolled down to WINWORD as shown here: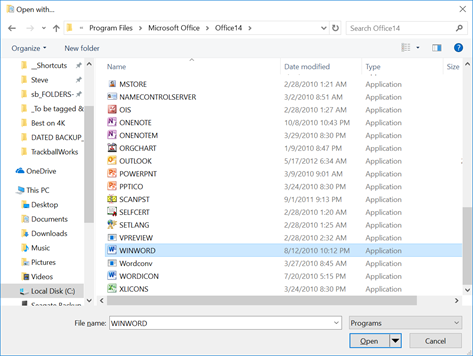 You can clearly see by its icon in the above screenshot, that the selected app is Word 2010 and not Word 2013. Furthermore, that is verified by viewing its properties: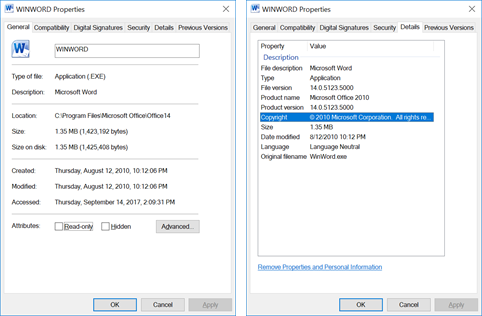 However, the file persists in opening in Word 2013 as evident in the next two screenshots: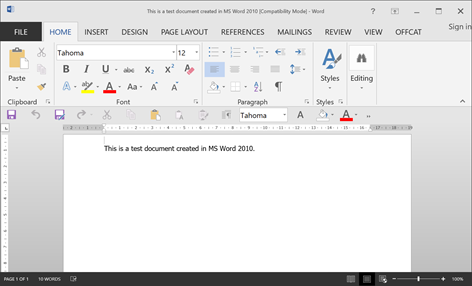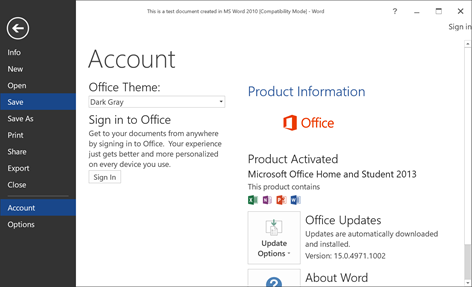 If there is a way to get back to designating Office version 2010 as the default for these types of files, I would sure appreciate knowing what it is.
Thanks