When I copy all the lines of text from a PPT text box (source data.pptx) and attempt to paste it into a word table as unformatted text, (test Destination.doc)  every line is correctly pasted except the last which changes to Times New Roman. Style names are the same but the last line in the destination cell changes into Times New Roman?  (See graphic and the two actual files )
Why is this happening?
How to stop it and the get the text to paste in one consistent destination font across all lines in the cell?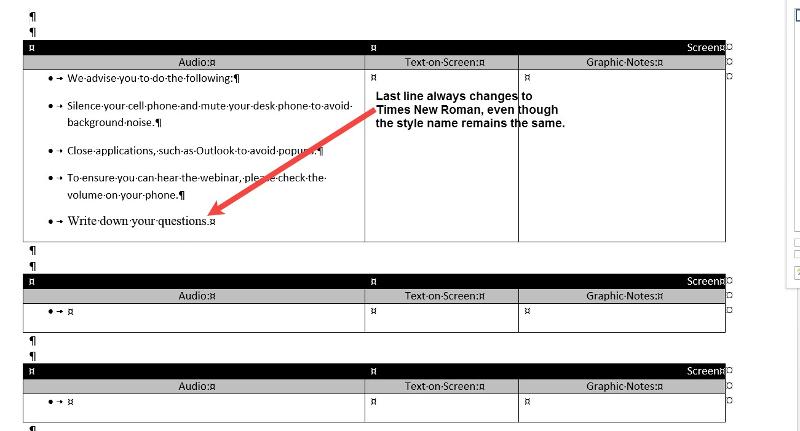 test-destination.doc
source-data.pptx