Hello Certificate Experts,
I'm having an issue publishing the CRL from my enterprise certificate authority.  When I go to manually publish the CRL, I get the following access denied message:

The configurations on the enterprise CA for the CRL distribution point are as follows: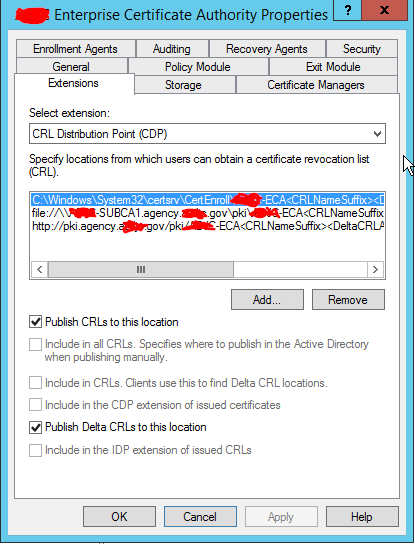 The enterprise certificate authority also hosts the web page for the CRL.  The folder for the web page is on the D drive of the server and it is named pki.  The share and NTFS permissions for this folder are as follows:
Share permissions: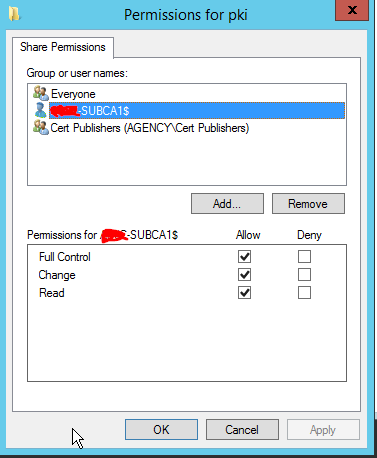 NTFS Permissions: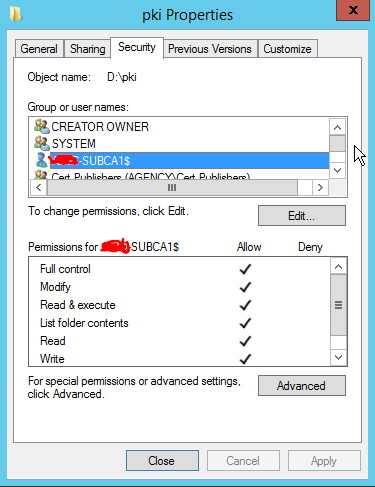 Everything I have read states that the computer account of the CA needs to have the permissions listed above.  The computer name is XXXX-SUBCA1.  I'm hoping another set of eyes can see what I'm missing.
Thanks for your help.
Nick