When I print a Gmail Inbox email, it's teeny-tiny, like 65% to scale, barely readable when it prints. I set it to 100% Scale, but nothing happened when I changed that (it starts at 62), here: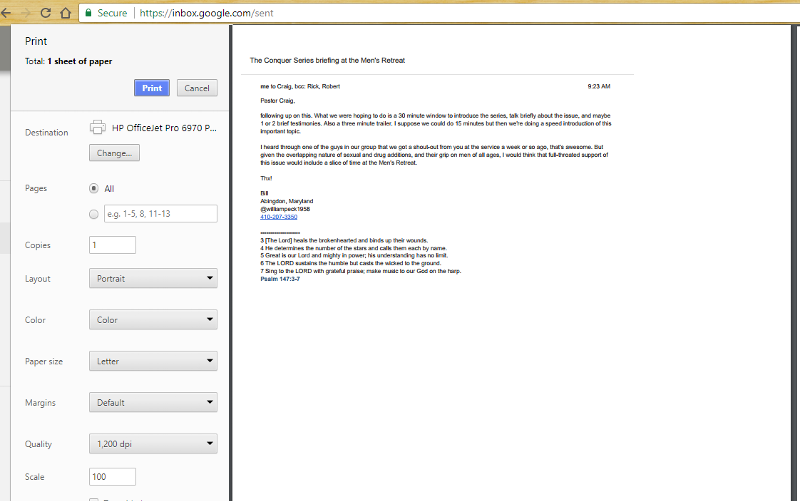 But when I print from regular Gmail, it's normal, here: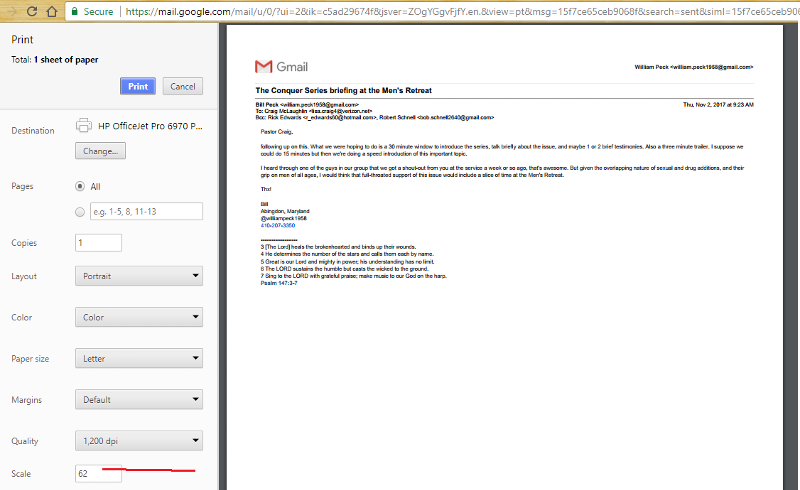 The difference seems to be Inbox / Gmail, so ???