Hi Experts
My Client wants to be able to share his Office 365 (Plan E3) Calendar with external, trusted, users that do not have Office 365.
On my own Office 365 (also E3) I have enabled Calendar Sharing as per
this article
. I have then added my external icloud (@me.com) address within the Outlook 365 Web App.
In my @me.com mailbox I get the invite: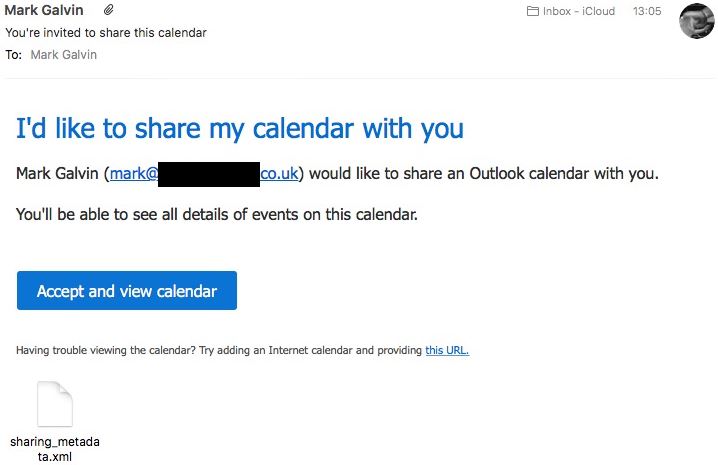 I click on the 'Accept and view calnedar' button, it asks me to log in, I used the MS Live ID I have that matches my iCloud email address and I get:

Is this even possible?
Thanks
Mark