I am running Windows 7 Professional, and Outlook 2010 on my computer.
In Contacts view, I see all my contacts. However, when I click "edit", I only see partial information. When I am editing contact information, I would like to see ALL fields.
Here is my contact list, with the following setting: View \ Change View \ People
and the Reading Pane set to "Right".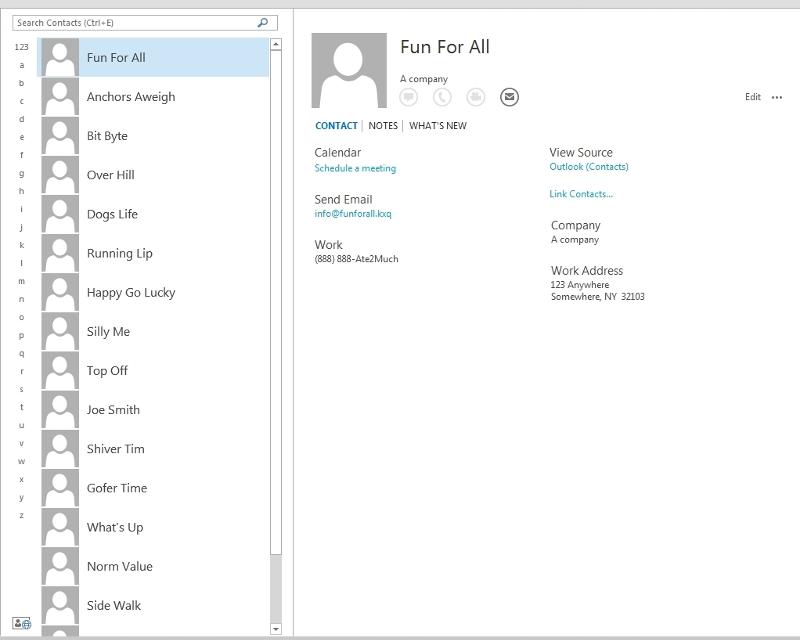 I would like to edit the "Fun For All" contact, so I click the word "Edit" in the Right Pane
The following window opens after I click the "Edit" button: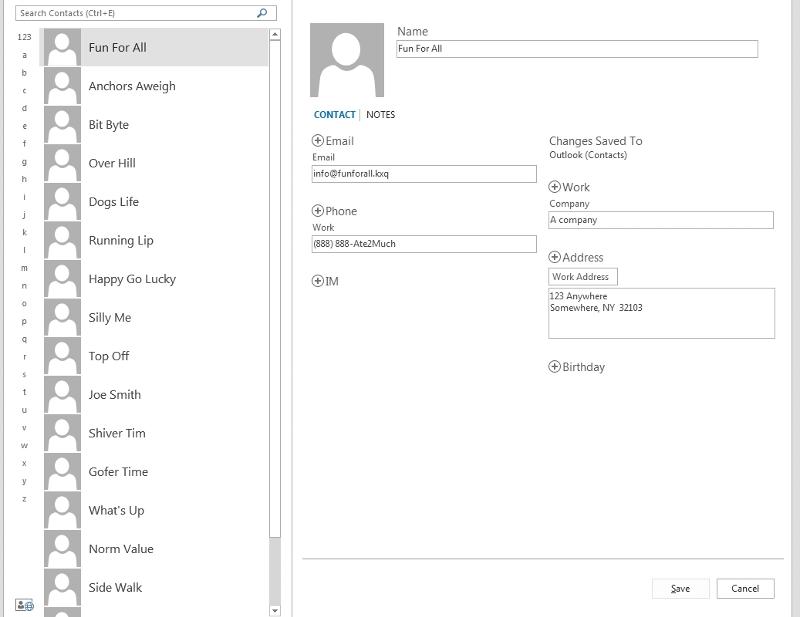 Here is the "edit" view that I would like to see: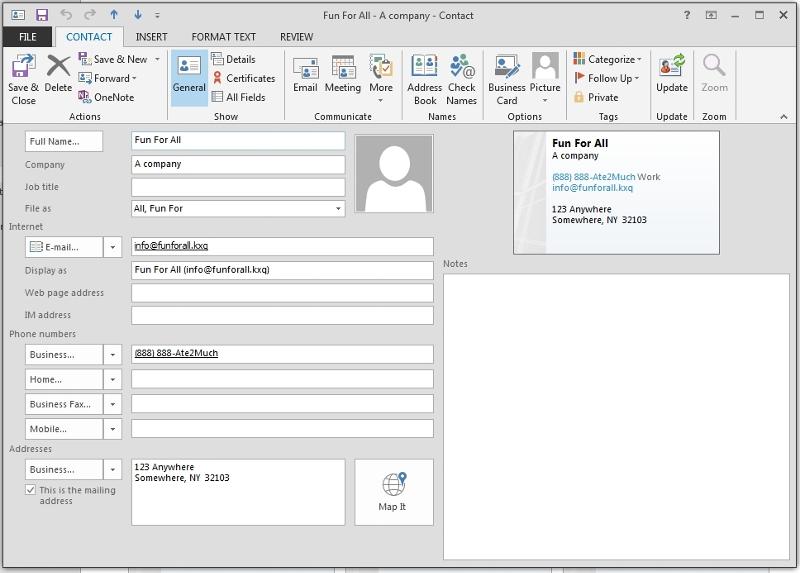 Thanks for you help.