We have the following servers all Windows Server 2016 with all patches installed as of this posting:
1.  Gateway:  RDP Gateway, RDS Broker, RDWEB
2.  RDS01: Remote Desktop Session Host.
3.  RDS02: Remote Desktop Session Host.
4.  PDC:  Domain Controller and Licensing server.
When I attempt to create a collection, I get the following error:  The program cannot open the required dialog box because no locations can be found.  Close this message, and try again.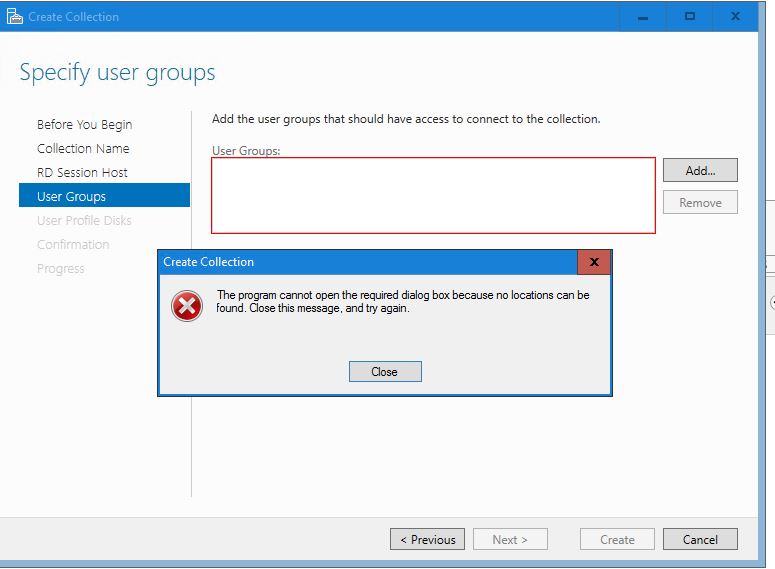 Note that the default group is not there.  I have never seen this error before and I've been using Windows since the NT4 days.  Any clues?
JamesNT