Dear Experts:
I got a list / datat table with the following make-up ...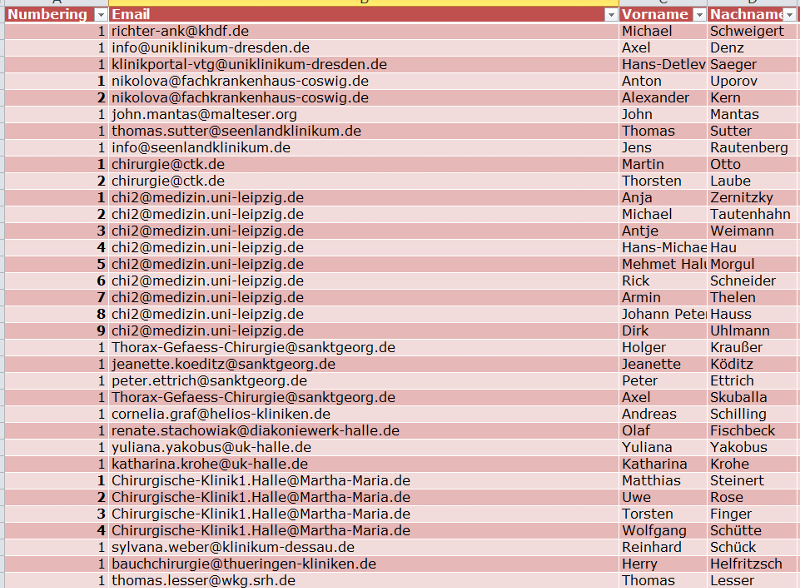 The numbering in Column A
(so far manually)
should be automated
.
The macro or formula is to count the number of occurrences of the e-mail adresses in Column A as depicted in the screenshot above.
- Single e-mail addresses get the number
1
- Multiple occurrences of e-mail addresses get
1 to n
numbering depending on the number of occurrences of the respective e-mail address.
I have attached a sample file for your convenience.
Help is very much appreciated. Thank you very much in advance.
Regards, Andreas
Numbering_Occurrences_e-mail_ee.xlsx