working on on win2k8r2 server and having trouble with NTFS permissions. User1 has the following permissions to a folder called 'Statements'. I want this user to only have Editing and Create access/No Delete capabilities.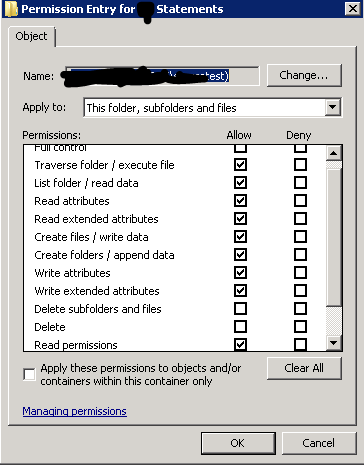 when User1 creates a .txt file or a .bmp file everything works as it should. the user can edit, save but can't delete.
However, when they create a Office file like in Word or Excel they cannot edit it. When they try to save they get the error message: 'Access denied. Contact your administrator.' Why does this work in a .txt file but not in our Office programs?