I have fresh installation of Windows 10, and the Default Windows Sounds do not work.
When I go to c:\windows\media folder and click on any .wav files there - the Music Groove app starts and plays them just fine.
When trying to test from here (pressing TEST button):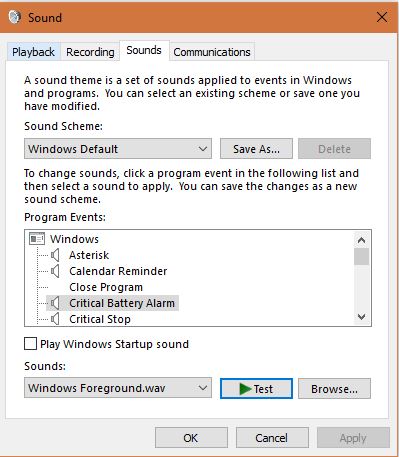 I can not hear anything - otherwise Sound work fine.
Also when i go to playback and go through the configuration - all is fine - I can here test sounds.
I tried to run sfc /scannow and all finishes fine.
removed Audio Device and reinstalled - same all works but Default Windows Sounds.
I thought that possibly the user profile is corrupted - so i set yup new user just to test and the same behavior.
Any idea how to fix.